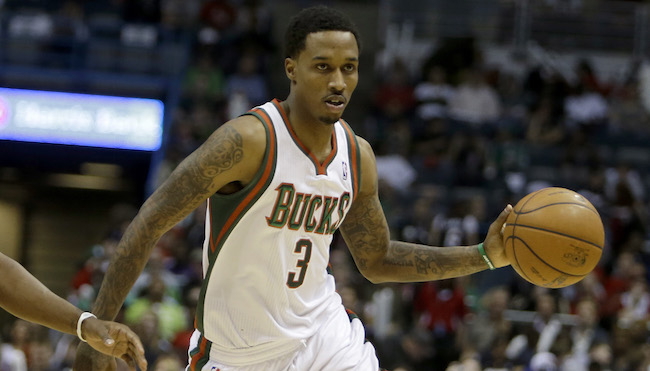 Brandon Jennings began his career in Milwaukee as the 10th overall selection in the 2009 NBA Draft and in his four seasons in Milwaukee proved he was a capable scorer in the NBA, averaging at least 15.5 points per game in each season.
Jennings signed with Detroit in 2013 and spent 1.5 seasons as a starter with the Pistons before rupturing his Achilles tendon in 2015. As so often happens with an Achilles injury, Jennings struggled to regain his form and spent the 2015-16 and 2016-17 seasons playing for four different franchises before finding himself without an NBA job this past fall.
After spending some time in China and then signing with the Bucks' G League affiliate, the Wisconsin Herd, in February, the former lottery pick will return to the Bucks' NBA roster on a 10-day contract, per ESPN's Marc J. Spears.

It's a nice story, but more than that the Bucks are hoping Jennings can provide them with a much needed scoring punch from the perimeter. In the G League, Jennings was averaging 21.4 points, 7.6 assists, 4.7 rebounds and 1.6 steals per game, although it didn't exactly come efficiently. Jennings' shooting split for the Herd over seven games has been just 34.6/33.9/85.1, but it's a relatively low risk move for a Bucks team that could use some help as they jockey for playoff position in the East.