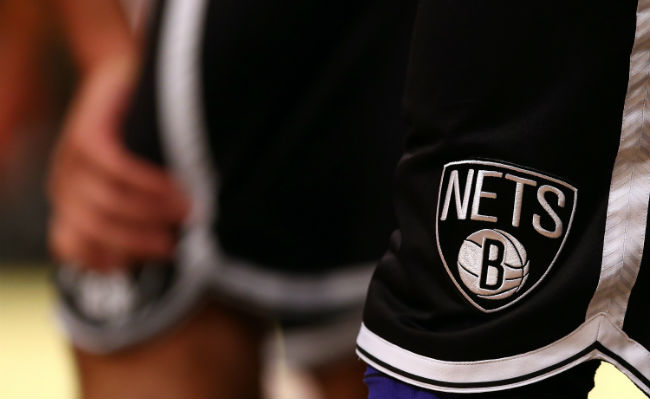 The Brooklyn Nets have a new, very wealthy member of its ownership group.
ESPN's Adrian Wojnarowski and Zach Lowe reported on Friday that a minority stake in the NBA franchise will be bought out by Chinese e-commerce mogul Joseph Tsai, co-founder of the website Alibaba.
Current Nets owner and billionaire Mikhail Prokhorov will still own the majority stake in the franchise, but ESPN reported on Friday that Tsai has the option to become majority owner in the future.

The deal reportedly does not include the sale of Barclays Arena itself, which makes sense for a number of reasons, but it's a big move and a big infusion of money for a franchise that has struggled on the court since moving to Brooklyn.
Joseph Tsai, the executive vice chairman and co-founder of Chinese e-commerce goliath Alibaba, has reached an agreement in principle to purchase a 49 percent minority stake in the Brooklyn Nets that includes the option to acquire controlling interest of the NBA franchise in several years, league sources told ESPN.

The purchase price will be based upon a $2.3 billion valuation of the team, league sources said.
Prokhorov bought a controlling interest in the Nets in 2010 and used his influence with the team to complete the purchase of Barclays Center, a highly-coveted property in Brooklyn. But the team itself has lost money since it moved from New Jersey — $23.5 million last season and a reported $144 million in 2013-14. Righting that ship will take time, and it seems the long-term plan for the franchise is to fix that operating loss and for Prokhorov to eventually pull the chute.