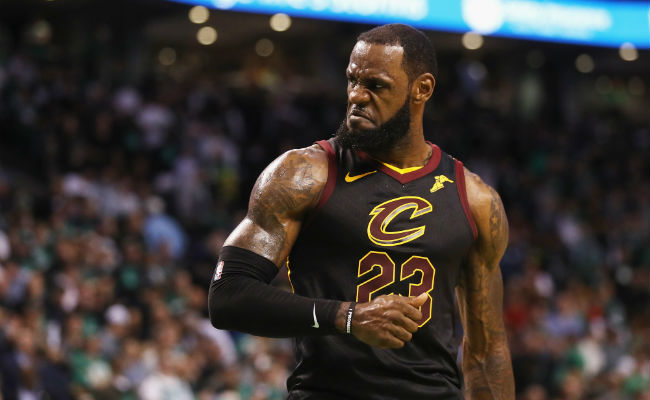 Just about nothing went right for the Cleveland Cavaliers in Game 4 of the 2018 NBA Finals. The Golden State Warriors just ran them off the floor, meaning the NBA season came to an end with haste. Unfortunately for those in Cleveland, the question that now exists revolves around whether this also marked the end of this LeBron James tenure in northeast Ohio.
By the time the fourth quarter started, things seemed pretty cut and dry, but Golden State continued to pour it on. Once that started happening, it became kind of obvious that Tyronn Lue would empty his bench, making it a point to give James a chance to get an ovation from Cavs fans.
That ended up happening with just over four minutes left in the frame and the Warriors up by 35 points. Cedi Osman checked in for James, and after the best player in the world dapped up everyone on the floor, Cleveland fans let him know how much they appreciate him with an MVP chant.

Will this be the deciding factor on whether James stays or go? Of course not. But it's still a nice gesture from those in Cleveland to let James know that they appreciate all he's done for the franchise. We'll see later this summer if this sentiment is still there or if we get burning jerseys once again as he goes elsewhere, but for on Friday night, it was nothing but love from Cavs fans.