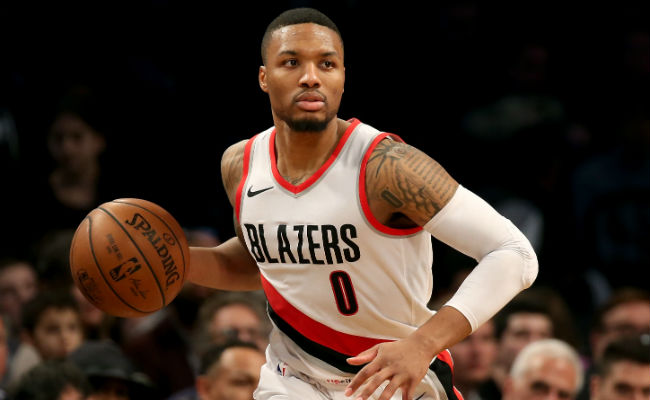 Damian Lillard says he's staying in Portland for a long time, despite what anyone thinks. The Trail Blazers star reaffirmed his commitment to the only NBA team he's ever played for on Tuesday amid talks that Lillard should seek to play elsewhere if he wants more recognition in the league.
It started with Stephen A. Smith saying Lillard will never get All-Star recognition in Portland, and that he should demand a trade. That caused a bit of a stir, but then it was reported early Tuesday morning that Lillard had a meeting with Blazers owner Paul Allen about the future of the team.
This led to some speculation that Lillard may have asked for a trade, though the report said otherwise. Later on Tuesday afternoon, Lillard doubled down on his intent to stay in Portland moving forward on Twitter.
OK, so Lillard is staying in Portland past this season. That's settled, if by some reason anyone did not believe the reports that he did not want to leave the franchise. But man, it's great that Lillard picked a random sports talk account with 12 followers to retweet and reaffirm that he's not going anywhere.
Regardless, it is nice that he saved the team's front office (and its fans) a whole lot of trouble by saying that he does not want to leave the Trail Blazers.