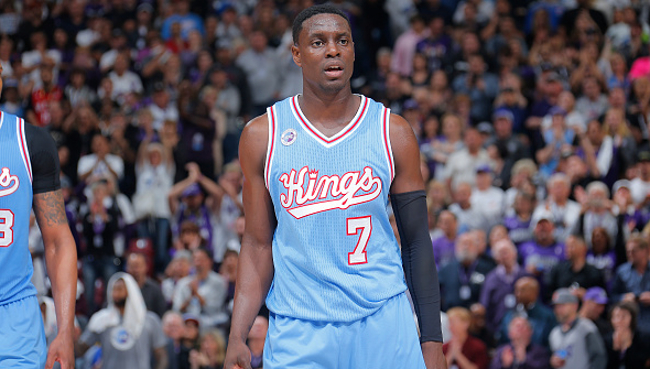 According to a new report, Kings guard Darren Collison has pleaded guilty to a domestic violence charge stemming from an altercation with his wife earlier this year at the couple's home in Sacramento. The plea reportedly carries a 20-day jail sentence, three years probation, completion of a mandatory year-long domestic battery program, and community service. Here's Collison's official statement on the outcome of the case, via SI.com:
"Words cannot describe the feelings and regret that I have been experiencing the last few months," Collison said in a team statement "My family and I found ourselves in such an unfamiliar situation and it has been a difficult few months. This is far from who I am as a person and not something I am proud of. I take full responsibility for my actions. I have apologized to my beautiful wife that I have known and loved since high school. I appreciate and am thankful for the love and understanding from my family, friends and supporters. Now it is time to put this behind us and move forward."
The Kings, likewise, released a statement of their own regarding the incident:
"Domestic violence is a serious issue across our nation and one that runs contrary to our organization's values. We're disappointed by Darren's behavior and today he accepted full responsibility for his actions. He is committed to using this incident to help raise awareness through education of this critical issue in the community. We're working with Darren and the NBA on the appropriate next steps."
It remains unclear exactly what those next steps might be, although the league has taken a hard-line stance on these types of cases in light of the NFL's botched handling of similar incidences in recent years. Hornets forward Jeffrey Taylor, for example, was suspended 24 games after he pleaded guilty to a similar charge in 2014.
(SI.com)