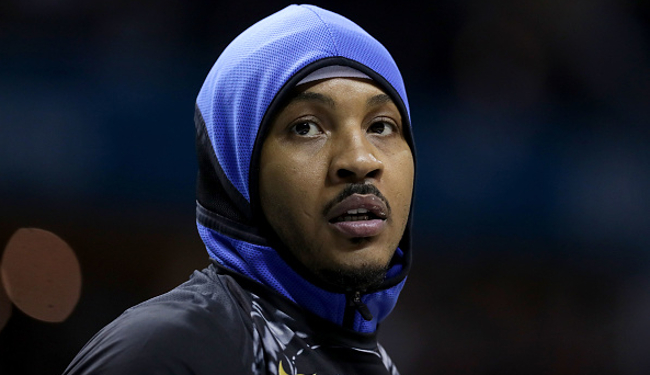 It's been a rough start to the season for the Houston Rockets. There was the prevailing notion that they might take a step back after losing key contributors like Trevor Ariza and Luc Richard Mbah a Moute, who provided outside shooting and perimeter defense, and that was exacerbated by their failure to shore up those roster holes in the offseason.
Their most high-profile addition was Carmelo Anthony, who was coming off one of his worst statistical seasons as a pro during his brief and ill-fated tenure in OKC. Then, of course, there was the brawl between Chris Paul and Rajon Rondo that cost CP3 a two-game suspension.
The result has been a 4-7 start that has the front office pushing the panic button much faster than anyone anticipated. On Sunday, Marc Stein reported that, though the organization is denying rumors that they are considering waiving Melo, they are reportedly hatching out some sort of plan to bring his time in Houston to yet another ignominious end.
In the meantime, Rockets GM Daryl Morey's comments from Sunday afternoon appear to contradict that report in some ways, characterizing the speculation about Anthony as "unfair" and pointing out that the Rockets' roster issues extend beyond Carmelo Anthony.
"We're not playing well, so we gotta figure it out," Morey said. "We're evaluating everything…I would expect Carmelo Anthony to be playing when he's healthy."
Melo was set to miss the Rockets' home game against the Pacers on Sunday with an unspecified illness after sitting out their 96-89 loss to the Spurs on Saturday. There is no timetable for his return as the organization continues to evaluate their options regarding his future.