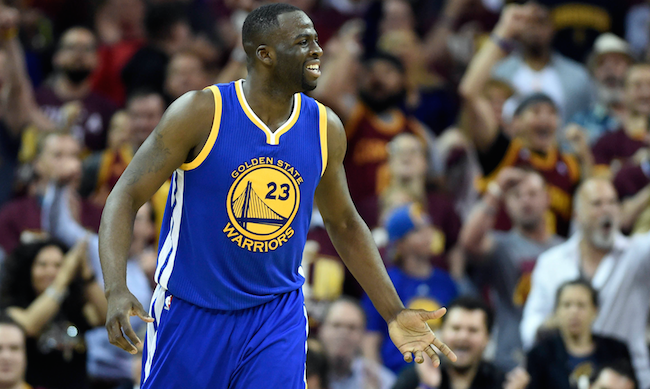 Stephen Curry deserves immense credit.
The Golden State Warriors superstar shrugged off a dismal first half and equally poor start to the third quarter by playing like his MVP self and then some down the stretch of Tuesday's contest. Curry scored a scintillating 22 points on 8-of-11 shooting and 6-of-9 from beyond the arc in the game's final 15 minutes, nearly leading his heavily favored team all the way back from a seemingly insurmountable 20-point deficit.
But it wasn't enough. Doomed by wholly uncharacteristic offensive ineptitude and an obvious lack of composure, the Warriors lost to the Cleveland Cavaliers 96-91 in Game 3 of the NBA Finals.
If Steve Kerr's team climbs out of this 2-1 hole to hoist the Larry O'Brien Trophy next week, Curry's incendiary fourth-quarter performance will have proven a turning point despite Golden State's losing effort. He was splashing and dancing with the flair and confidence of the player an entire subculture has come to love, one who was altogether absent for the majority of Tuesday night and Game 2 just 48 hours earlier.
Curry could be back. But he wouldn't have had the opportunity to play like himself if not for the sudden and surprising impact of David Lee.
Down 72-55 to open the final stanza, Kerr played his final card by inserting a theretofore unseen lineup with the former All-Star as Golden State's nominal center. Playing alongside Curry, Leandro Barbosa, Klay Thompson and Andre Iguodala, Lee co-captained a rally that wasn't quite finished by the time he received a blow from Festus Ezeli with the score at 79-76 and clock reading 5:39 remaining in the game.
The numbers are impressive: 11 points, four rebounds, two assists, and a game-high +17 plus-minus. But Lee's impact loomed far larger than the box score, and presents an interesting wrinkle for Kerr and Cleveland coach David Blatt to consider between now and Thursday's Game 4.
Matthew Dellavedova has received plaudits nationwide for his individual defense on Curry, and rightfully so. The relentless sophomore guard has done a fantastic job staying attached to the sharp-shooter while navigating picks both on and off the ball and fared well in one-on-one situations, too.