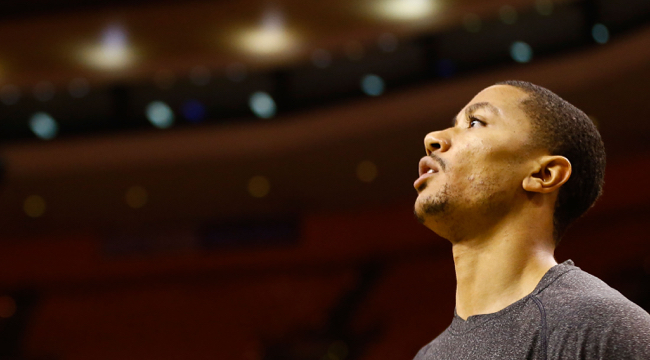 The NBA season tipped off last night, and Derrick Rose played a crucial role in his team's 97-95 win over the Cavs. Unfortunately, that's not all he's making headlines for on Wednesday.
Over the offseason, Rose was sued by a former paramour for an alleged gang rape that reportedly took place in 2013.
Later, TMZ secured documents from the civil suit outlining Rose's countersuit where he claimed the accusation was actually consensual group sex, and other similar dalliances had transpired before the incident in question. Rose's countersuit also claimed the woman was upset because she hadn't been reimbursed for a sex toy used during said encounter.
Today, TMZ has obtained even more documents from the case and learned the woman is suing Rose for $21.5 million. Of that, $6 million is for compensatory damages and $15.5 for punitive.
TMZ adds that the trial is set to begin sometime in late 2017, so this probably isn't the last time we'll hear an update.
(TMZ)