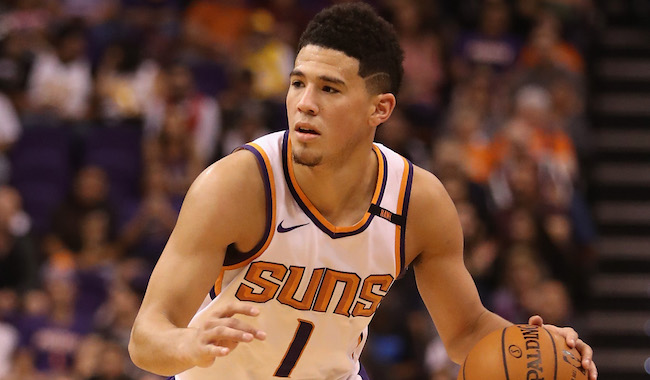 The Phoenix Suns were unable to pick up a victory on Tuesday evening, falling by a final score of 126-113 to the Toronto Raptors. Of course, the Suns were not expected to go on the road and knock off a top-tier Eastern Conference team but, despite positive signs from Josh Jackson and others, a win was not in the cards.
With that said, the final win-loss result seems secondary on the heels of an injury sustained by Phoenix's offensive centerpiece, Devin Booker, in the final minutes of the contest.
Booker was carried off the floor with 2:40 remaining in the contest and, shortly after the game went final in Toronto, the Suns released an update concerning his injury.

At this point, fans of both Booker and the Suns have to be crossing their fingers that the injury results in only a strain and nothing more serious. The worst-case scenario, though, would be that this is a long-term ailment and, while some of the basketball community is split on Booker's ultimate ceiling, it has to be noted that he remains Phoenix's best offensive player at the (very) young age of 21.
More details will emerge in the near future but, for now, everyone has to be hoping for the best possible diagnosis. Ideally we have another Anthony Davis situation and this is only a short-term abductor injury.