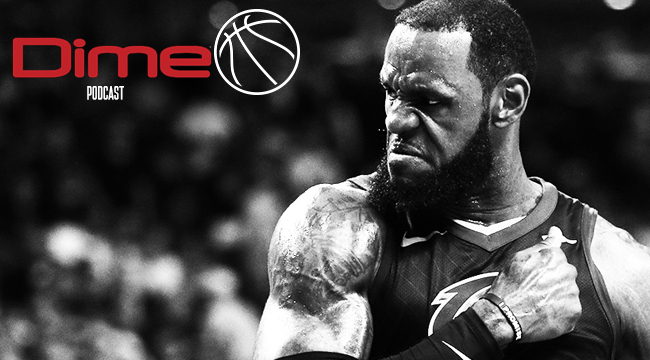 Hello, friends. Welcome to the latest edition of the Dime Podcast, in which we discuss the potential gentleman's sweep in the NBA Finals. As always, we invite you to subscribe to the podcast on your podcast listening platform of your choosing (Omny, iTunes, Google, Stitcher) and leave us a review.
Today, Martin and Robby are joined by ESPN's Cassidy Hubbarth (@CassidyHubbarth) of ESPN, who hosts Full Court Press and appears all over the network during the Finals. Cassidy breaks down the Warriors and their domination of the series thus far, while Martin and Robby are just hoping the Cavs can avoid cleaning champagne out of the visiting locker room.
Here's a rundown of some of the things you can expect on this edition of the pod.
Robby and Martin hope for the "gentleman's sweep" in the NBA Finals
Rodney Hood's breakout game coming too late to matter much
Kevin Durant making it look easy
How mentally taxing it is for LeBron James to play with no margin for error
The lingering effects of Game 1 for the Cavs
The lack of Cavaliers playmakers to help LeBron on offense
Kevin Durant's ability to deflate the Cavs with big shots
How sneaky funny Klay Thompson interviews are
How much LeBron cares about being swept
Why Philadelphia makes sense for LeBron's next move
All that and much, much more on today's edition of The Dime Podcast.