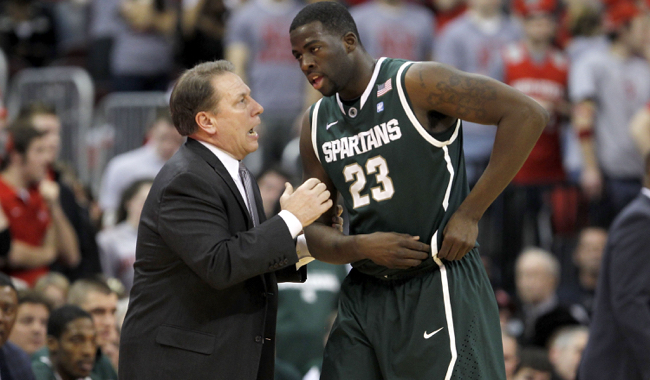 Draymond Green hasn't played for Tim Izzo since he left Michigan State in 2012, but Green hasn't forgotten about his coach. On Thanksgiving, Michigan State beat Boston College 99-68, giving Izzo 500 wins for his career. After the game, Green helped his coach celebrate with an incredibly generous gift.
According to Goodman, Izzo got emotional after receiving the gift.
Some players forget all about their alma mater once they become pros; Green is not one of those players, as this is just the latest gift he's given to Michigan State. Earlier this year, he donated a record-setting $3.1 million to the school for a new athletics facility.
That new five-year, $85-million contract Green signed with the Warriors this summer is making it possible for him to really give back to those who supported him on his journey to where he is today: an integral member of the defending NBA champions and one of the best young power forwards in the Association.