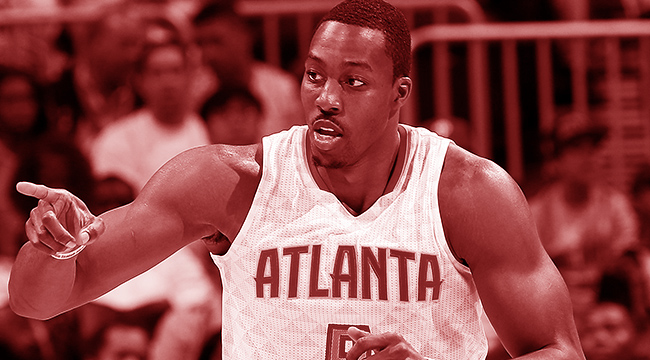 The Atlanta Hawks made the decision to shake things up last offseason by letting Al Horford walk in free agency rather than fork over the five-year max he desired, trading Jeff Teague to the Pacers, and then bringing Atlanta native Dwight Howard back home. The result? Pretty much the exact same as the past decade of Hawks basketball, just with different players.
The Hawks went 43-39, earned the fifth seed in the East, proceeded to lose to the Wizards in six games, and now face even more questions going into this summer than last.Atlanta must determine, once and for all, if they will break it down and rebuild or keep everything together. Two of their three biggest offseason questions involve their starting frontcourt of Paul Millsap and Dwight Howard — the other being how much they're willing to spend on Tim Hardaway Jr.
The Hawks are at a crossroads, one that they appeared to have reached during the season with the Kyle Korver trade and then subsequently backtracked to by reneging on a rebuild and keeping Millsap at the trade deadline and acquiring Ersan Ilyasova.
Now, there's no running from the decision, and the front office must come to a consensus. Millsap will opt out of his player option and become an unrestricted free agent this summer, but has made his intentions clear that he would like to re-sign with the Hawks if they come with a max offer. This makes sense, because Atlanta can offer him the most. However, Millsap is 32, two years older than Horford was when he hit free agency last year and the Hawks passed on offering him the full max for fear of the eventual decline players often see in the mid-30s.
So, the Hawks must make a decision on whether they bite the bullet and pay Millsap or, for the third time in the last five years, let a star frontcourt player walk in free agency after balking at offers at the trade deadline (Horford and Josh Smith being the prior two examples).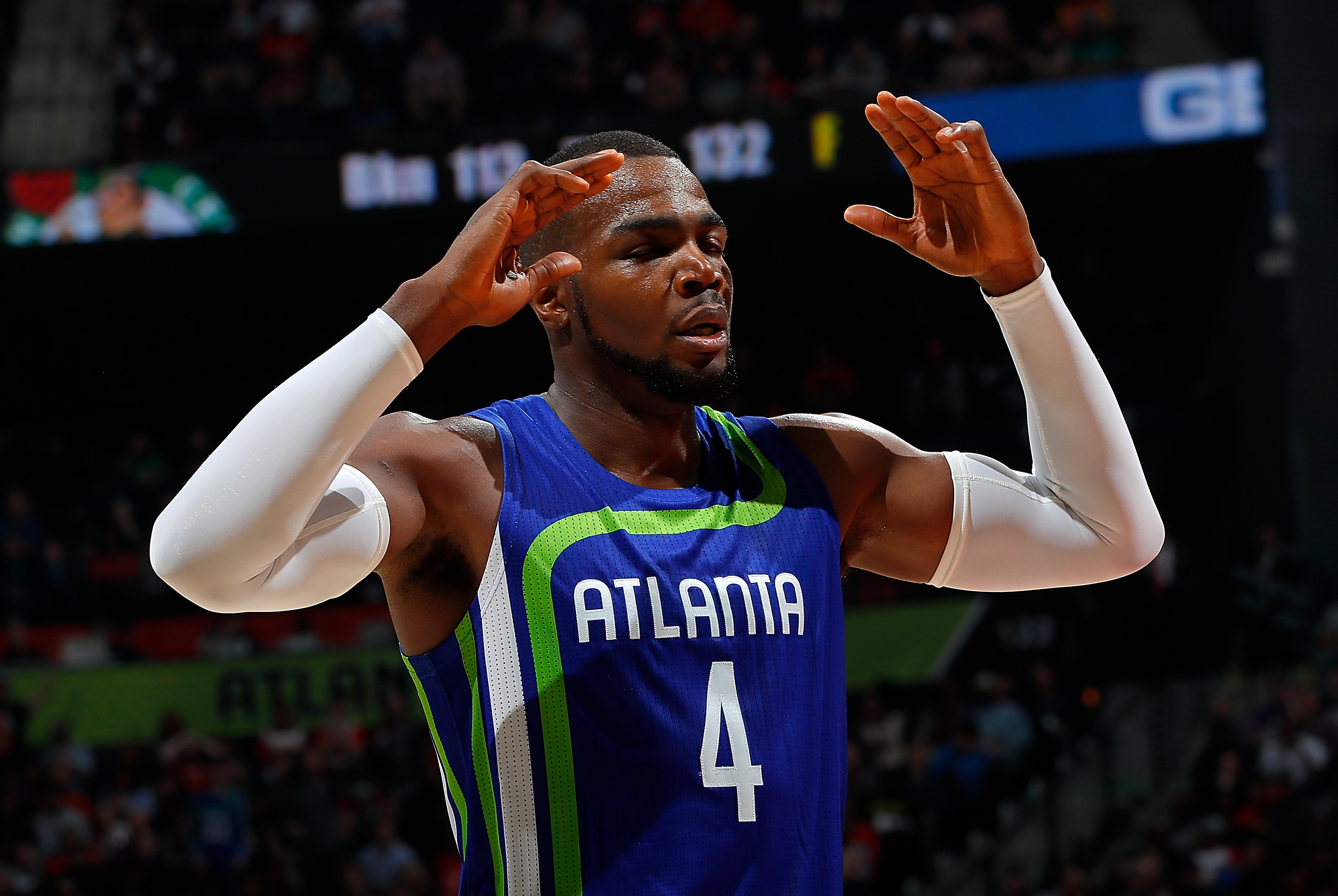 Whether they keep Millsap or not, Dwight Howard, with two years and $47 million remaining on his deal, remains a question. Howard was benched in crunch time of the Wizards series, as the Hawks recognized their best chance to beat Washington was to go small. If Millsap stays, the Hawks will want to contend and Howard clogs up the paint on the court and their cap space off of it. If Millsap walks, it will (finally) signal that Atlanta will blow it up and look to rebuild. Either way, Howard is an obstacle towards either path and has become increasingly immovable.
While Howard's individual numbers this year were fine (13.5 ppg, 12.7 rpg), the team didn't gel around their big man, especially on offense. The Hawks defensive rating was not phased by Dwight's presence on the court, holding at 103.1 whether he was on or off the floor, but their offensive rating rose from 101.1 when he was on to 103.9 when he was off the court this season. Simply put, Howard individually was fine, but the Hawks were a better team with him not playing.
After the Wizards series ended, Howard expressed his frustrations with what happened regarding his reduced role in the playoffs. We've seen in the past that when Howard gets grumpy, he can drag the locker room down with him, so there has been chatter that the Hawks might try to cut bait after one year with Dwight. The problem will be finding a trade partner.
As ESPN's Kevin Arnovitz reports, a quick poll of eight people in NBA front offices revealed that Howard's trade value is almost non-existent.
A second round pick is certainly not much value for a guy that averaged a double-double and is making $23.5 million per year for two more years, but therein lies the Dwight conundrum. He's still productive, but his productivity is not the kind that translates to team success. He doesn't actively make a team worse on the court, but nothing he's done since leaving Orlando — where he was, legitimately, a transcendent player — has helped a team be better, and he will forever carry the stigma of being a bad locker room guy. This was not a secret around the league this past offseason, but Atlanta, hoping familiar surroundings would help him, still took the chance.
Now, they're left with few options. The best hope for the Hawks is to find someone willing to part ways with a second rounder and an expiring large contract, in order to free themselves of two more years of Dwight. The refrain from Hawks faithful at the revelation that Howard has no trade value was twofold. The first was to nod their heads in a sad understanding, and the second was to say they would be more than happy to accept that kind of deal for Dwight.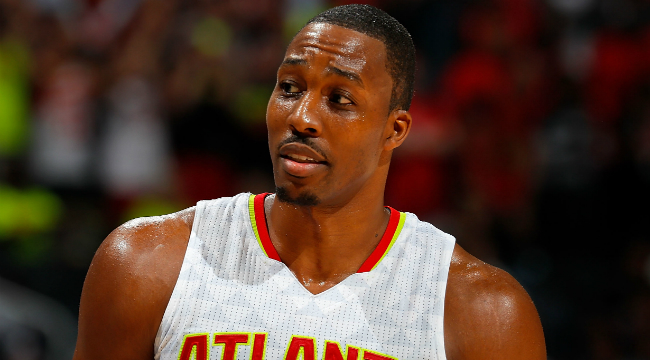 That's where Atlanta is with Dwight. It didn't take long for fans to turn on him, and believe you me, Hawks fans were excited about swapping Horford for Howard because … rebounds. It's the same place Rockets fans were a year ago (or earlier) with Dwight — Lakers fans will also try to offer a revisionist history and tell you they were all tired of him too (some were), but we all remember the "#StayD12" campaign.
The latter stages of Howard's career have been a sad decline brought about by back issues and an unwillingness to accept the best part of his offensive game (pick-and-rolls) for an insistence on plying his trade of a dying art (post-ups) in an increasingly inefficient manner. It's clear from that straw poll of executives that Howard's value has never been lower and that he is running out of teams that think they can fix him.
Until that team emerges, he will be the Hawks problem, and it is a problem they brought on themselves.