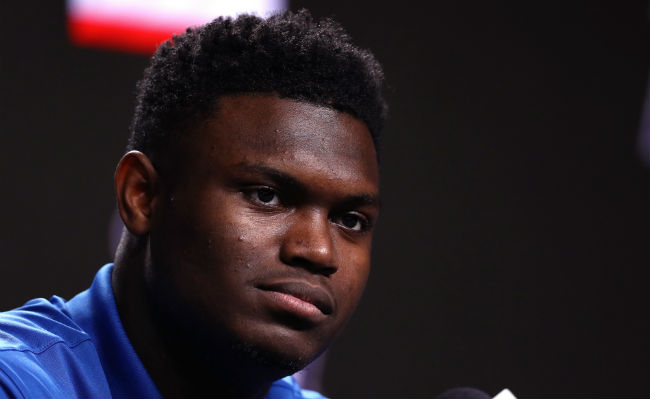 There is a whole lot of excitement surrounding Zion Williamson as he enters the NBA, but one NBA player isn't exactly sold on him yet. Enes Kanter appeared on Colin Cowherd's radio show and let it be known that he believes the No. 1 pick in the 2019 NBA Draft is a touch overhyped.
It's not unusual for a person to say a young athlete has way too much hype surrounding them, but Kanter took things a step further by using a tried and true basketball Twitter trope: Comparing the player to a different player, but saying they possess something the other dude doesn't have.
"I feel like he's Julius Randle with hops," Kanter said. He said that he believes other players are scared to admit this, but in fairness, went onto say that if Williamson's jumper comes around, he "definitely could become a Hall of Famer."
Still, it's a little strange for an NBA player to do this with two other guys currently in the league. That's especially the case because Randle is a solid player, someone who averaged a career-high 21.4 points on 52.4 percent shooting from the field and 34.4 percent shooting from three last year. He also pitched in 8.7 rebounds a night, and if he had the kind of transcendent athleticism Williamson has, he'd be even better.
It's also strange because Kanter and Randle faced off against one another last season. While Kanter's Portland Trail Blazers won, Randle gleefully reminded us this happened.
Kanter responded by mentioning that the Pelicans lost, but still, a guy going for 45 is a pretty emphatic statement, especially if he apparently does not have hops.