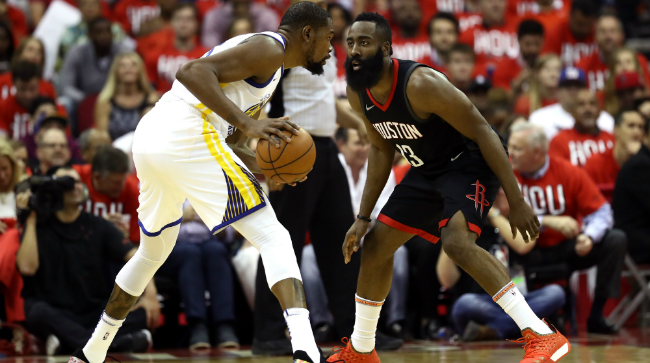 The Houston Rockets came closer to preventing the Golden State Warriors from making the NBA Finals than anyone has during their current run. However, due to an ill-timed injury to Chris Paul and some historically poor shooting from three-point range in Game 7, the Warriors were able to punch their ticket to the Finals and, eventually, win their second title in a row.
Still, the Rockets did almost everything right, especially when it came to where Game 7 was played. Houston secured the one seed in the Western Conference this past season, meaning it had homecourt advantage for the final game of the series.
This is something the team views as important, and it will be the Rockets' priority during the 2018-19 campaign. That's according to general manager Daryl Morey, who sat down with Michael Knight of Space City Scoop to touch on a number of subjects, including what Houston wants to accomplish next season beyond winning a ring.

"I think the main thing is that getting the one-seed is important, so we're going to be shooting for that again," Morey said. "I think to take down Golden State, which is arguably the best team that's ever played NBA basketball, you're probably going to need homecourt. We do think the one-seed is important, so we'll be shooting for that. I think taking it one step at a time, that's the next goal and to have a great regular season again to put ourselves in the best position to knock off all these tough Western Conference teams."
There are two courses of action with regards to making the postseason: Either go for it during the regular season and gun for as high of a seed as possible, or try to make it to the dance and have faith that everything will work out. Morey and the Rockets believe that first plan is the best one, and even though it didn't work last year, they'll continue to try and have homecourt advantage in their back pockets as they try to figure out exactly how to beat the Warriors.
(Via Space City Scoop)