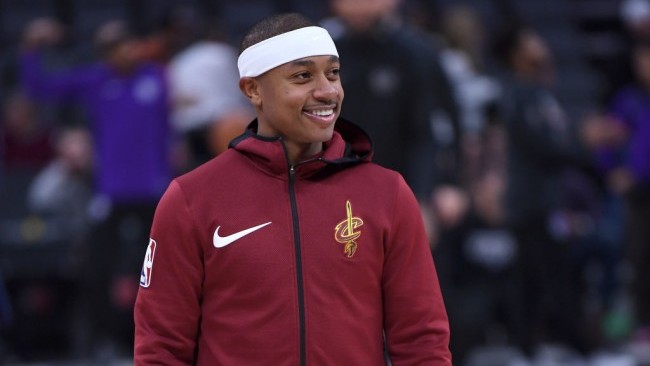 After missing the first 36 games of the season recovering from his hip injury, Isaiah Thomas will make his long-awaited Cleveland Cavaliers debut on Tuesday night against the Portland Trail Blazers. Thomas has been working his way back to full practice action for the past month and after a 5-on-5 scrimmage recently on the West Coast apparently cleared his final hurdle to getting back on the floor in a game.
Thomas' return comes right at the target date previously reported for the Cavs' point guard, but there is a bit of a surprise to the timing. When looking at the schedule, with a home game against Portland followed by a road game in Boston, where he was traded away from, many circled that date in the TD Garden as a seemingly perfect chance for his return. Instead, the Cavs will do the opposite and bring him back for Tuesday's tilt with the Blazers and hold him out of the lineup on the back-to-back in Boston.
This will obviously disappoint Celtics fans hoping to see Thomas again, as he was a beloved figure over his tenure in Boston, and for Thomas who won't have his chance to help get a little revenge. However, it makes sense not to bring him back from an injury on what would be such an emotional night for him, to ensure that his first games back from the injury he doesn't try to do too much and over extend himself when the Cavs need him ready for the long haul.
Thomas will get his chance to play in Boston on Feb. 11, should all go well with his return to the court, so it's not as though he'll have to wait until a potential playoff series to get his first game in Boston out of the way. The Cavs will be thrilled to have the All-Star point guard in the rotation for the first time, even if just off the bench to start, as they hit a three game losing skid to end 2017 and could use a spark as 2018 begins.