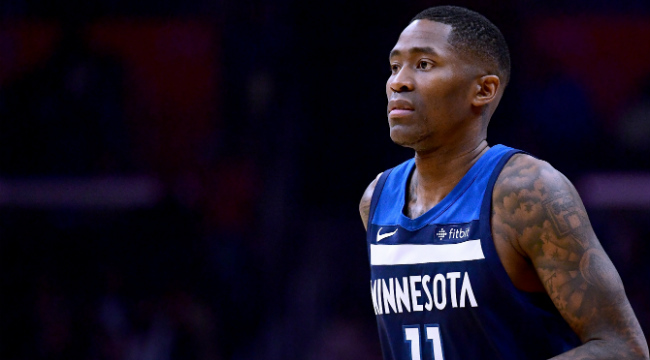 Jamal Crawford's NBA career isn't over, but for now, the legendary bucket getter is nowhere to be found on a roster. After seeing marks in minutes per game and scoring that were near the bottom of his career marks in Minnesota last season, Crawford opted out of his contract and decided to look for greener pastures.
The Timberwolves have much bigger problems to worry about right now, but on Friday, Crawford spoke to Marc Spears of The Undefeated about his time in Minnesota. Crawford remarked on the less-than-ideal environment that surrounded the Timberwolves during his year with the franchise.
"It just wasn't a happy environment," Crawford said. "I thought I would be playing more before I signed. It ended up being the second fewest minutes I've ever played. Just wasn't a fit or went like I was under the impression it would."

Timberwolves coach Tom Thibodeau is known for riding his starters and turning to his bench less than others, so while Crawford was sixth on the team in minutes per game, he appeared in a hair under 21 minutes a night. It's not exactly unsurprising that this would happen, but Crawford sounds like he was led to believe that Thibodeau would be a little more flexible with his rotations.
As for what the future has in store for Crawford, he did tell Spears that while he could "just sign a deal to sign a deal," his Minnesota experience made him realize that he need the right situation to pop up before he commits to a city.
"I'm not saying 'championship or bust,'" Crawford said. "A team on the rise makes sense. I bring a specific skill set, so a team that needs me instead of just, 'Oh, that can work.' I feel like I just went through that last season, and I don't want to do that again."
Whether this means Crawford finds a spot in the coming days or in a month or two remains to be seen, but at the very least, it sounds like he has no plans to call it a career any time soon.
(Via The Undefeated)