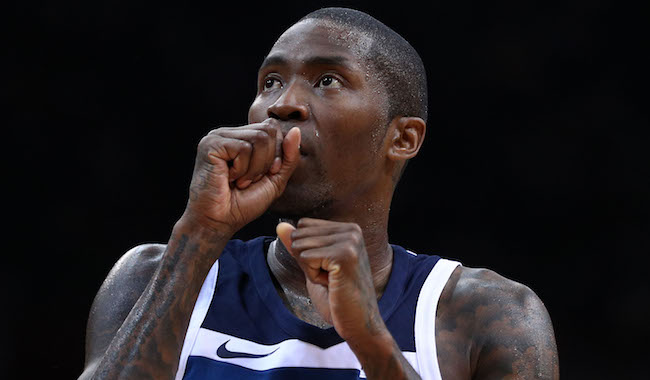 At 37, Jamal Crawford remains a fan favorite, and when watching the talented shooting guard, it is easy to forget that he's as old as he is. Crawford's playing style has always been entertaining, and as a scorer, he is often electrifying to the point where the veteran has compiled nearly 19,000 points over the course of his NBA career.
Crawford entered the league back in 2000, and while his skill set has been in high demand, it has led him to seven different organizations, including his current stop with the Minnesota Timberwolves. Over the course of his 18-year career, Crawford has coincidentally played for 18 different head coaches, and on Friday, ESPN put the Seattle native on the spot to name all of them.
In short, he passed the test with flying colors.
Obviously, some of his head coaches are more noteworthy than others, with Doc Rivers, Larry Brown, Lenny Wilkens, Mike D'Antoni and current head coach Tom Thibodeau making the list. However, it wasn't as if Crawford (who doesn't exactly look like a typical 37-year-old) didn't have to go deep into his memory to unearth names like Bill Berry (two career games), Pete Myers (three career games), Herb Williams (44 career games) and Kaleb Canales (23 career games).
It is quite likely that a lot of NBA players could name all of their head coaches, but for someone like Crawford that has experienced the full-scale life of an NBA nomad, this is extremely impressive recall.