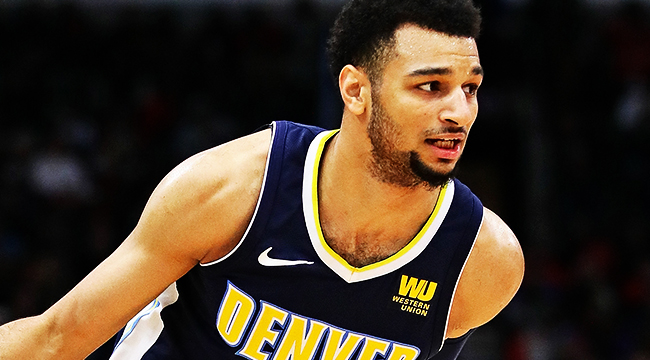 Ever since he was a kid growing up in Kitchener, Ontario, Jamal Murray has been looking for his next adventure. His father, Roger, would often disconnect the cable on their television at home, and Murray went through high school without a cell phone. Because of this, he found joy in outdoor activities like swimming and camping.
What was once a necessity for keeping himself from being bored has now become an essential part of his life. These days, Murray enjoys plenty about living in Denver during the NBA season, specifically the time he's been able to spend in the mountains, free from all of the noise and distractions that comes with being a budding star in the league.
"It's perfect for me to be able to get away from people, be in my own space, and on my own time," Murray told Dime.
Beneath the quietness lies a 21-year-old point guard with a burning desire to become one of the league's best. Murray set high expectations for himself last season, coming in as the seventh overall pick in the 2016 draft and eager to prove he wasn't just another NBA prospect with hype but not a lot of substance.
In his first year with the Nuggets, Murray played in all 82 games and averaged 9.9 points, 2.6 rebounds and 2.1 assists a night. But he battled a sports hernia all season, and alternated between the point guard and shooting guard position. The injury bothered Murray, who knew he wasn't able to demonstrate his skills at full strength. He was elated to come to training camp last September with a clean bill of health.
"It feels like another rookie season to me, to be honest," Murray says.

In his second season, Murray also has a more defined role as the team's starting point guard. He has responded, averaging 16.7 points, 3.7 rebounds and 3.3 assists while shooting 38.5 percent from the field. Per NBA.com, since the All-Star break, the Nuggets have the best offense in the league, scoring 113.9 points per 100 possessions.
Murray has quickly grown into his role as starting point guard, and he's found his place in the NBA by discovering new routines while keeping ones that have helped him throughout his basketball career.
"When I was at Kentucky, I had a lot of Popeyes," Murray said. "I mean, you can't go wrong with Louisiana chicken. Now, I've cut back and found alternatives."
To better manage his body for the NBA grind, Murray, whose pre-game meals used to include chicken wings and fries, has started to incorporate more greens and fruits into his daily meals. Murray says it has made a noticeable difference to his energy level.
While his diet has changed, Murray has continued to use the meditation routine he's done since he was a kid to get into the right mental space before games. The earliest inspiration for this routine came from watching Bruce Lee movies with his dad growing up, which piqued Murray's interest to learning the core principles of finding the right mindset.
In between workouts, before games and before he sleeps, Murray will go through his meditation routine, which he refers to as mental kung fu. He believes it helps with calming him on the court, especially in late-game situations.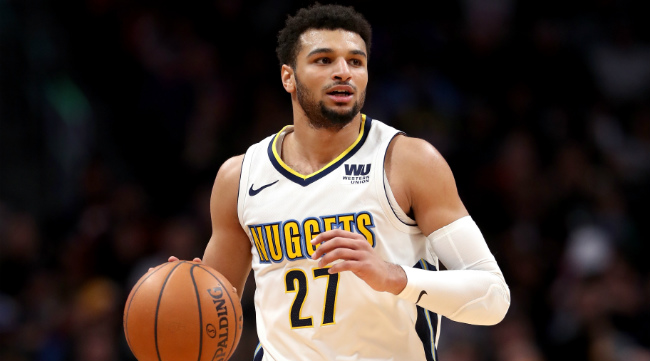 "There's a lot of situations when things are happening really fast," he says. "You have to make a good decision and see things before they happen. That's the best part, where you're so clear you can see things in a different light."
In a comeback win over the Milwaukee Bucks at home on Sunday, Murray hit three free throws to send the game into overtime at the end of regulation. With five games left in their season, Denver remains a game out of a playoff spot in the West.
The Nuggets had playoff aspirations heading into the season, but injuries and inconsistent play have hampered them. Free agent acquisition Paul Millsap missed a significant portion of the season after suffering a wrist injury in late November. Denver recently went 3-4 on a seven-game road trip where they were without Gary Harris, who remains out of the lineup with a right knee injury. The Nuggets also have a bottom-five defense — only the Phoenix Suns have a worse defense on the road, where Denver is 14-25.
Regardless of how this final stretch of the regular season plays out, the future does appear bright. Murray is 21. Harris and Nikola Jokic are 23. Head coach Mike Malone understands that handing the keys to the team to a young point guard means there will be growing pains, but they're also necessary.
"Experience is the best teacher," Malone says. "We knew, with him being a 20-year-old point guard [coming into the league], he would have his hands full. Some nights, he would look like the player we envision him being. Some nights, he'll be a 20-year-old."
Murray has a score-first mentality, and is still trying to be more consistent as the point guard of the team.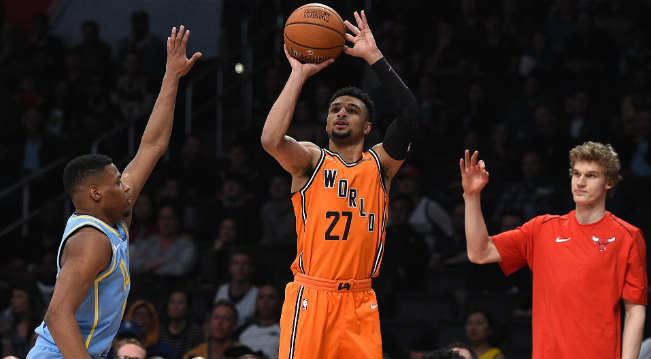 "I have to think score and pass at the same time," Murray said. "It comes with picking your spots, reading the defense and just being more precise. There's nights when it's not your night. But I believe in my ability in just being smart with the ball, limiting my turnovers and improving my consistency, rebounding and defense. It just comes with experiences and playing more."
Even though he's not a finished product, Murray has already impressed his teammates.
"He's a very talented player," Richard Jefferson told Dime. "He believes in himself and that's the most important thing. He has a long way to go, [but only] because he has such a high ceiling for what he can accomplish. He's just touched the tip of the iceberg."
Murray believes it too. Even before he was drafted by the Nuggets, there was high expectations — Murray was named the Most Valuable Player at the 2015 Nike Hoop Summit. He also took home MVP honors at the BioSteel All-Canadian basketball game, where he competed against the premier high school players in Canada. In his only season at Kentucky, Murray averaged 20.0 points and 5.2 rebounds.
Strangely, for the first time in Murray's basketball career, playing in Denver means he's not under the same microscope that's followed him since he was a teen. But it's just the way he likes it.
"I came from Canada," Murray says. "I've always been underrated and under-appreciated. I don't worry about whether people talk about me or not. I just go out there and play my game."
But his splendid season means there will be more attention on him soon, not just from Canadian fans who are eager to see him succeed and be part of the national team program, but from the rest of the basketball world as well.
So, how will Murray deal with the eventual pressure and growing spotlight? Like he always has, by finding his own space.
"Everyone gets caught up with talking to people and being somewhere at a certain time," Murray says. "I just try to get away from everybody and have clear thoughts about what I want to do with myself without anybody else's opinion in the background."