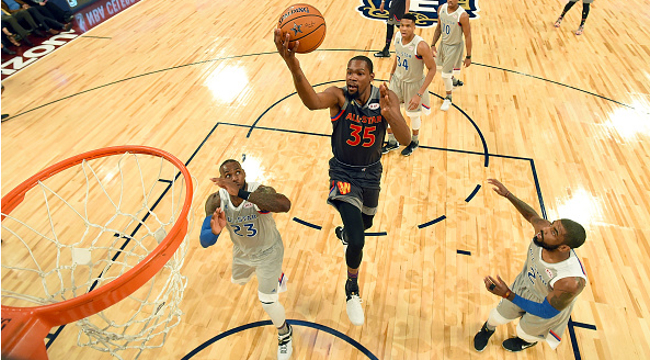 Jeff Van Gundy has long been one of the NBA's most entertaining broadcasters thanks to his unfiltered takes on a variety of basketball-related topics. He's usually right, too. So you knew when Mike Breen asked him about the virtual un-watchability of the All-Star Game during Saturday night's match-up between the Cavs and Bulls, he wasn't going to hold anything back.
Though it seems unlikely that the league will do away with the annual exhibition entirely, it's clearly reached a tipping point. With no defensive pressure from either side, the highlight-reel dunks and three-point barrages are rendered meaningless. For instance, Anthony Davis' record-setting 53 point outburst wasn't very impressive given the aforementioned circumstances. Critics have long argued that there has to be some way to incentivize winning, perhaps with cash payouts.
The challenge, of course, is finding the balance between making the game competitive while minimizing the risk for injury. It's truly a missed opportunity when you have a collection of the world's most elite basketball players and don't get treated to elite-level basketball. The fans, the media, and even players are clearly over it, so it's beyond time to enact some sort of change that will improve the integrity of one of the NBA's most prestigious honors.