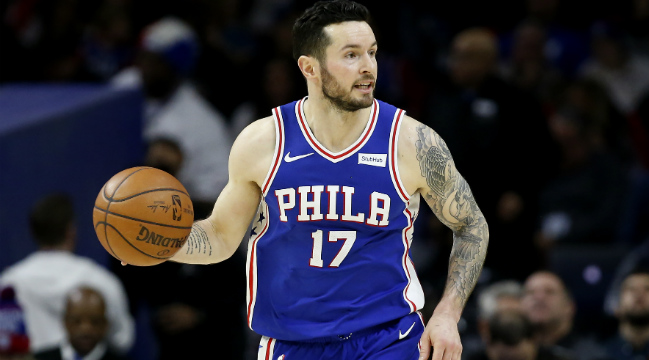 The Philadelphia 76ers are right on the verge of the postseason as we near the halfway point of the NBA season. The team sits at 20-20 on the year, which is good for ninth place in the Eastern Conference and only one game back of the eight seed. For a young squad like Philly that has gone through a rough patch recently, competing for a playoff spot is a good step forward.
But over the next few weeks, the Sixers will need to win a few games without the services of one of its veterans. J.J. Redick suffered an injury during the team's win over Toronto on Monday, and while it didn't make nearly as many headlines as Ben Simmons' confrontation with Kyle Lowry, it's still a big deal.
It looked like the kind of thing that could keep Simmons out for some time, but on Tuesday, the team announced some good news. Redick's injury isn't especially severe, and he will be reevaluated after spending 10-14 days on the sideline.

Redick is the Sixers' second-leading scorer, averaging a career-high 17.3 points per game. He is also connecting on 40.5 percent of his attempts from behind the arc, which is the best mark on the team. While the team said he will be reevaluated in about two weeks, there is no word on when he will make his return.