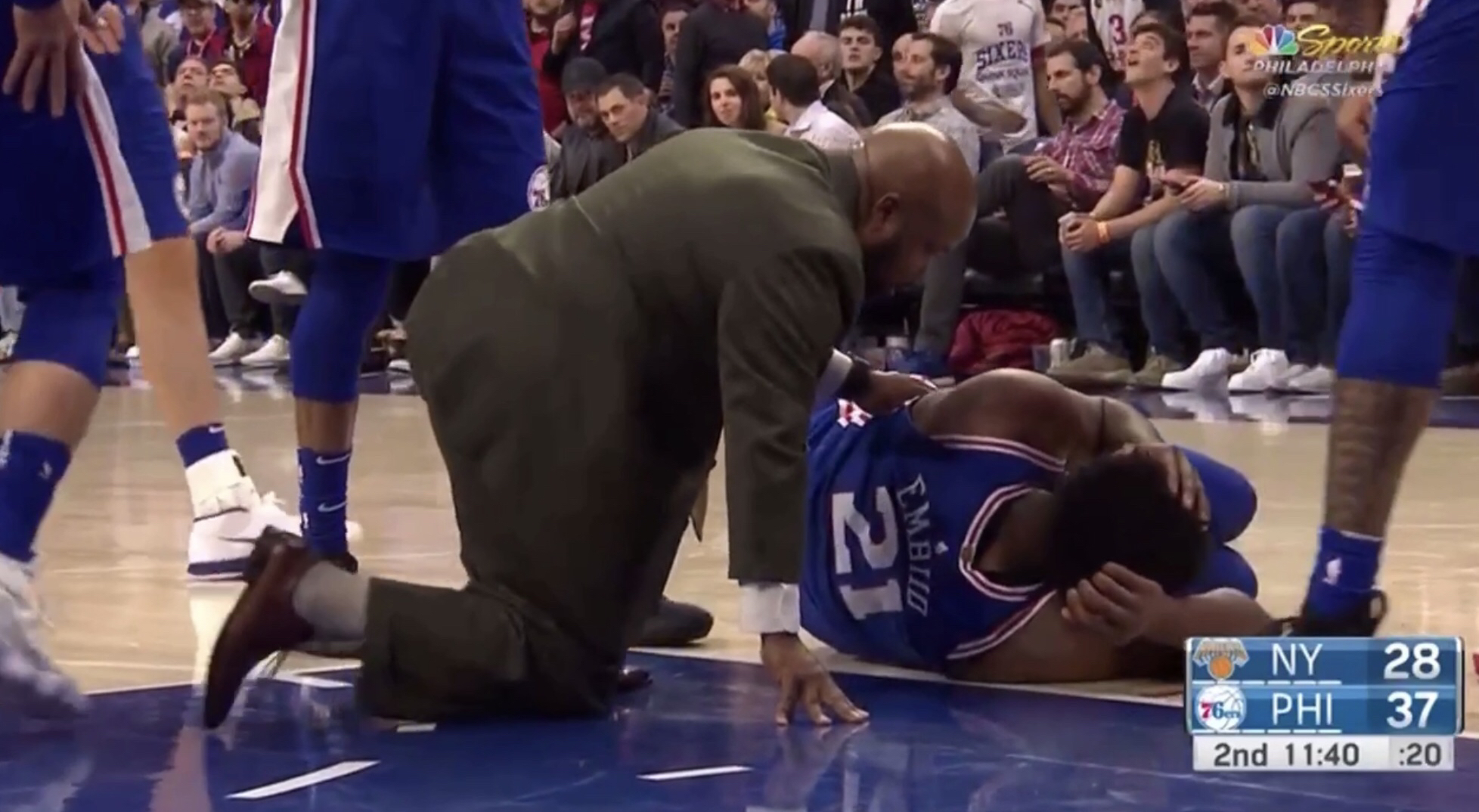 The Philadelphia 76ers are one of the NBA's hottest teams, having won seven straight games behind the strong play of their young stars. Joel Embiid, Ben Simmons and Dario Saric have all been excellent for Philadelphia down the stretch, and they just got Markelle Fultz back in the lineup for the final postseason push.
Philly will be a team no contender wants to see in the playoffs, provided they stay healthy. Health has been an issue for the Sixers in recent years, and on Wednesday a freakish collision between Fultz and Embiid sent the All-Star center to the floor with a head injury.
Embiid was looking to make a dribble handoff with Fultz, but the ball fell out of his hands early, causing him to lean down to try and grab it as Fultz ran through, causing a collision between Fultz's shoulder and Embiid's head. Trainers would help Embiid to the locker room, and you can see at the very end that the Sixers center had to stop and double over in the hallway before making it back to the locker room.

The Sixers announced shortly after he left the game that Embiid would not return and that he'd suffered a facial contusion.
If that's the entirety of the injury, that would seem to be good news for Embiid and the Sixers, as facial fractures and/or a concussion were certainly the chief concerns initially when seeing him go down.
Embiid later went to the hospital and posted about his miserable experience on Instagram.