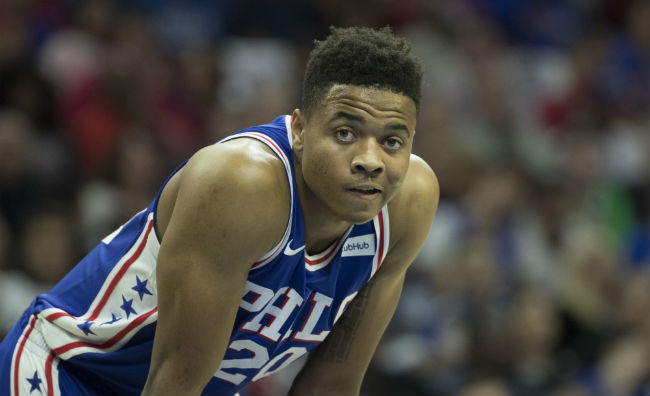 Joel Embiid has become the darling of the NBA for his spectacular play as much as his inability to filter what's on his mind. That includes talking about just about everyone, from trash talking opponents to supporting teammate even at the expense of the organization that's investing more than $100 million in his career.
Embiid says he doesn't care what the organization thinks of him publicly supporting former general manager Sam Hinkie or supporting friend Jahlil Okafor publicly as the team refused to play and then traded the forward to the Brooklyn Nets. Those are minor PR problems when you're essentially dealing with former employees of the Sixers, but it does veer into dangerous territory when Embiid talks about people still on the team.
Him saying adamantly that something went wrong with the way the team handled Markelle Fultz's injury, for example, is a terrible look for the Sixers. But that's exactly what Embiid is saying publicly. Ramona Shelbourne wrote a long feature on Embiid that dropped on Tuesday, and it included a part where Embiid openly said he didn't care what the team thought of him coming to the defense of his new teammate. For Embiid, this is just what a good teammate should do.

"Having your teammates' backs," Embiid told ESPN. "That's what I feel being a leader is."
That's why when Shelbourne asked about Fultz, who has missed extensive time this season after an injury harmed his ability to even shoot the ball, Embiid didn't hold back.
"The whole thing with Markelle is messed up," Embiid says. "It should not have happened. Obviously, it has something to do with his shoulder — I saw that they said it wasn't the shoulder, but I don't believe it."
Embiid was also honest about his opinion on the departure of Okafor, who was traded to the Nets earlier this month.
"With Jahlil, I really appreciate that he didn't want to cause a scene," he says. "If it was me, I feel like I would have lost it. I don't know if I could have handled it."
Embiid makes it clear that he's going to speak his mind, even if that's bad news for the Sixers organization. Luckily for him, he's too important for the team to lose. But if that changes, he might have to be more careful about what he says and why he says it.