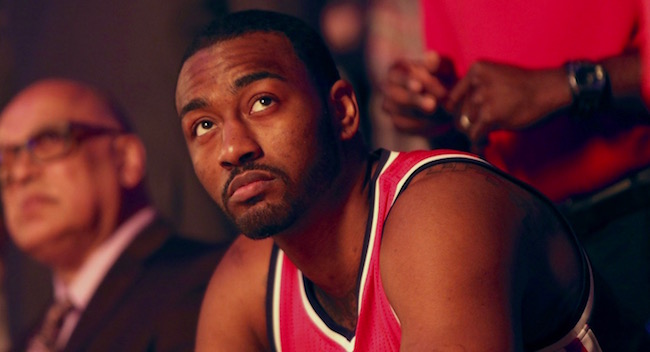 It's been a bit of a rough week for John Wall. First, he essentially admitted that he and Bradley Beal don't really like playing with each other, says that Wall is holding a grudge against other players' salaries and shoe deals, and that it was what caused him to reject a recent $7.5 million per year offer from adidas.
One league source familiar with Wall's state of mind simply put it this way: "Wall's got jealousy issues. He's always upset with someone who makes more money than him." A lot of players will make more money than Wall this year. He signed a five-year, $84.8 million deal in 2013, which looks like chump change now.

Wall has previously expressed displeasure over the fact that Reggie Jackson received a similar deal. Then, last August, James Harden signed an incentive-laden 13-year, $200 million shoe deal with Adidas, while the company offered Wall a deal worth only $7.5 million annually. According to The Vertical, Wall declined the offer because he wanted "Harden money." A few months later, Wall fired his agent, Dan Fegan, and hired Rich Paul.

Once the report came out and started aggregating online, Wall took to Twitter to defend himself. Although those tweets have since been deleted, Twitter user @recordsANDradio captured them. Wall first responded to Black Sports Online's Twitter account calling out the reports simply by saying "lol" and later told other reporters they didn't have all the facts.
Wall's former teammate Jared Dudley also defended him on social media saying the report "had no facts."
The Wizards were already disappointed this offseason after being ignored by D.C. native Kevin Durant, and now the latest controversy surrounding Wall is only going make Wizards' fans that much more frustrated. Washington took a major step back on the court last year, and if Wall is going to bring them back into the postseason in 2016-17, it seems he'll have to fight through multiple distractions to do so.
(Via Bullets Forever)