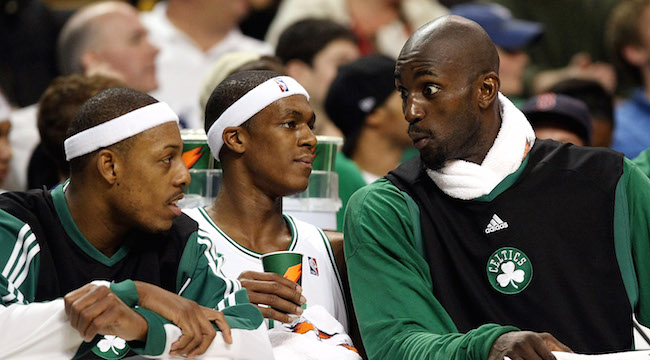 Kevin Garnett's "Area 21" on TNT's Inside the NBA is one of the most entertaining recurring segments in sports television. The reason it works so well is that Garnett is given the freedom to be himself and essentially just have basketball and life conversations with his friends — with the biggest change from real life being that they have to keep the language PG.
This has created some fantastic television, like this past Monday night when he had the Wallace boys — Rasheed and Ben — join him along with Atlanta rapper and former college hooper 2 Chainz, who showed off his basketball skill on set.
On Monday, May 8, during TNT's broadcast of Game 4 of Warriors-Jazz, Garnett will be hosting a 2008 Celtics reunion on Area 21 as he will bring Paul Pierce, Rajon Rondo, Kendrick Perkins, and Glen "Big Baby" Davis into Atlanta for some basketball watching fun and reminiscing.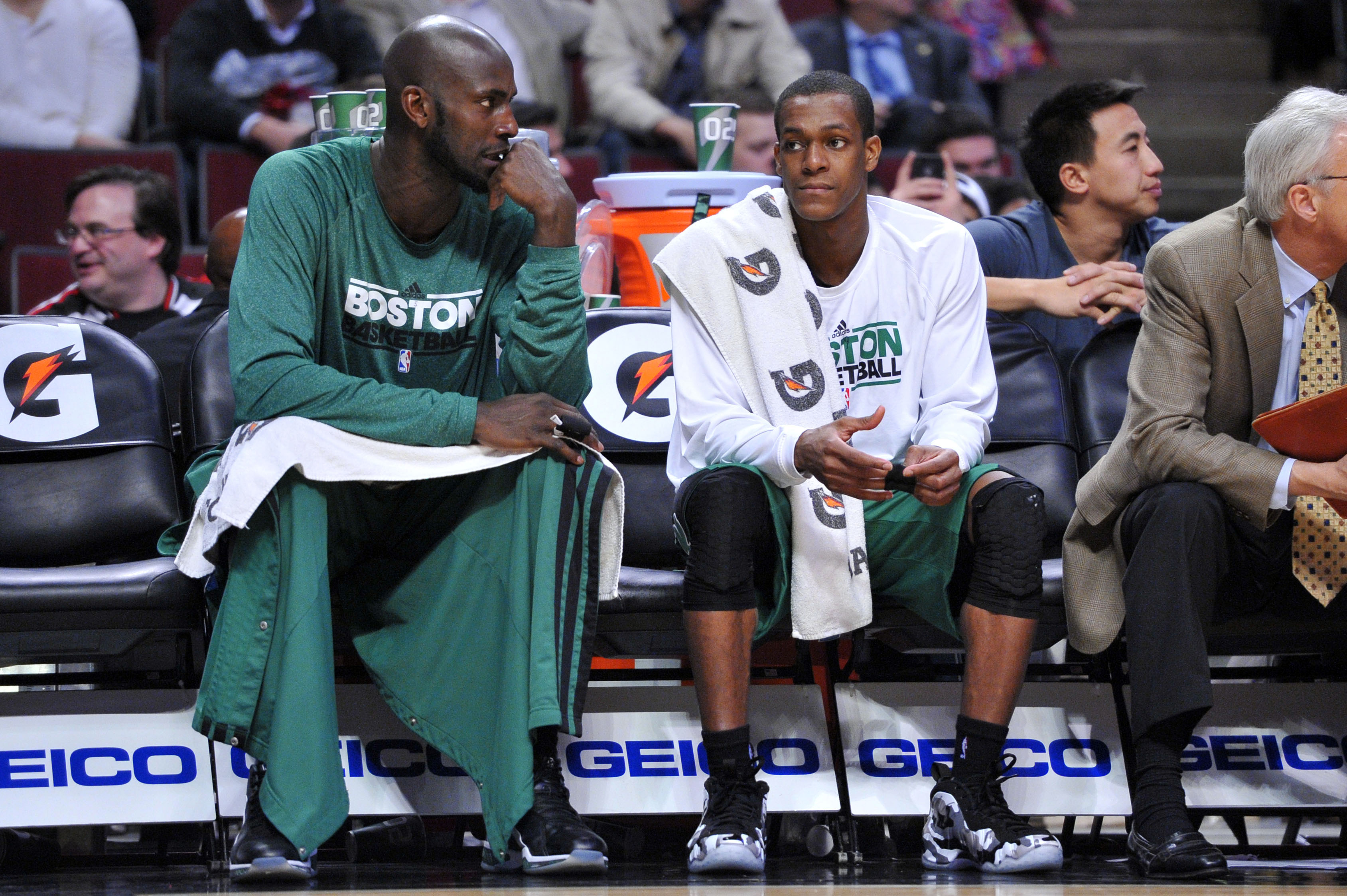 The reunion can be seen on TNT's broadcast, as well as throughout the night on Area 21's Facebook and Twitter pages. The group is nine years removed from their NBA title win — the lone championship for all five players — and getting all five in the same room together will surely make for interesting conversation and bring out some great stories.
This will be the reunion before the big reunion, which Rondo is planning, that hopes to get together the entire team (with the exception of the ostracized Ray Allen).