As you can see in the highlights above, Kristaps Porzingis had an excellent game in San Antonio on Friday night. Sure, his Knicks lost, 100-99, after Jose Calderon missed a three to win it at the buzzer, but he poured in a game-high 28 points and added 11 rebounds. Here were a couple plays from his 11-for-21 shooting night, where he showed a little bit of everything on the offensive end.
There was the range (this was close to 30 feet above the break on a catch-and-shoot with the defender getting into his grill):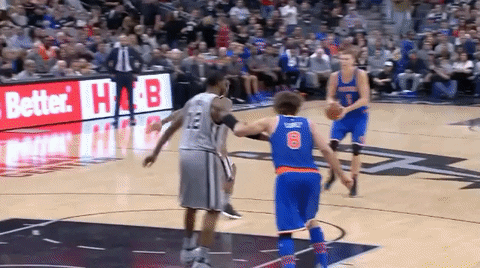 The pull-ups were impressive, too, especially because it looked like he was doing to LaMarcus Aldridge what Aldridge does to everyone else: shoot over opponents on deep 2-pointers with an impossibly high release.