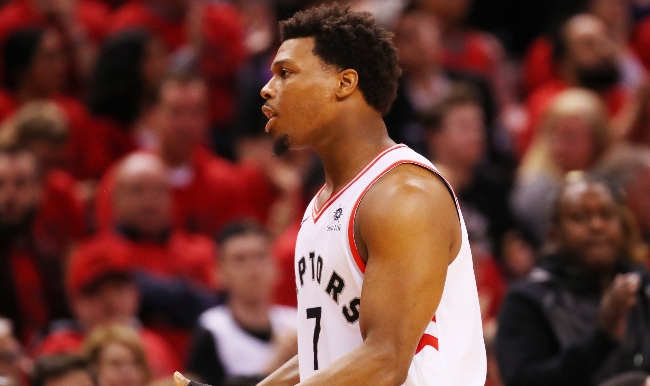 USA Basketball had whittled its roster down to 17 players after training camp in Las Vegas, with more training to come in Los Angeles, but already they've seen another All-Star remove himself from contention.
The story of the summer with Team USA has been the incredible number of players to turn down invites to focus on the upcoming season, one in which the league seems as open as it's been in years. On Monday, Kyle Lowry became the latest, although his withdrawal is due to a lingering thumb injury he had surgery on following the Raptors championship run and he simply hasn't been cleared to play yet and must take his name out of consideration.

With Lowry's removal, as well as Marvin Bagley III, there are now 15 finalists for the 12 roster spots on Team USA:
Harrison Barnes
Jaylen Brown
De'Aaron Fox
Joe Harris
Kyle Kuzma
Brook Lopez
Khris Middleton
Donovan Mitchell
Mason Plumlee
Marcus Smart
Jayson Tatum
P.J. Tucker
Myles Turner
Kemba Walker
Derrick White
Lowry's departure assures us of a Walker and Fox tandem making the roster as the lead guards, but also seems to open the door even more for Derrick White, who was a darling of camp in Las Vegas. It's not the roster we're accustomed to seeing for USA Basketball, but it still is a formidable group of quality NBA players on the international stage.