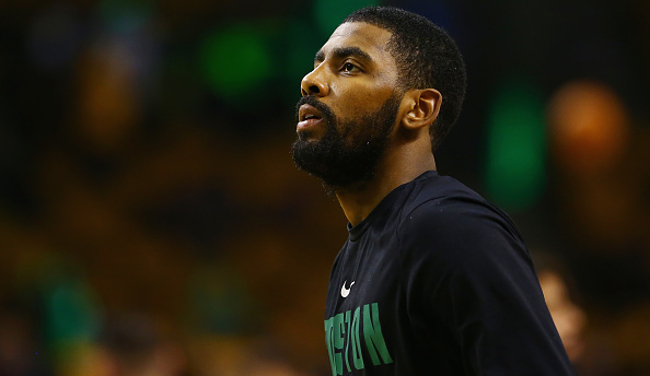 Kyrie Irving has settled into being a Boston Celtic nicely. The former Cleveland Cavaliers star has gotten used to life in Boston well, as he's averaging 22.8 points and 5.3 assists a night in his new digs. More importantly, he's really embraced his role of being the team's number one option — just look at his 47-point performance against Dallas as proof.
Irving discussed how he has evolved as a player over the last year during a media availability on Wednesday afternoon, and mentioned that he finds it hard to compare his time in Cleveland with his time in Boston. This is because, in Irving's eyes, he has a different role as a member of the Celtics, even if he was the point guard on both teams.
We'll look past the fact that Irving answered a question with his usual sense of bravado so we can focus on that second thing. The reason that Irving reportedly wanted to be traded from Cleveland is that he wanted to have an expanded role, and that has been the case so far in Boston. Even though his usage percentage in Cleveland last year (30.8 percent) was slightly higher than where he's at now (30.4 percent), his trade request had more to do with the prominence that comes from having "your team."
So far, he's had that in Boston, and it'd be surprising if he isn't the man in town for the foreseeable future. Irving wanted to be the man, and so far, he's relished that opportunity.