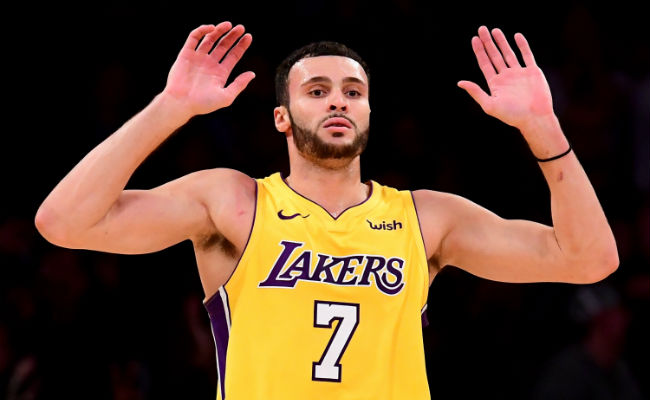 The Los Angeles Lakers are serious about moving Jordan Clarkson off its roster to free up cap space, and it seems they're willing to part with a potential dunk contest champion to do it.
The Lakers are desperate to shed assets before free agency next summer, and they've struggled to do so this season. Trying to deal Luol Deng has been an unsuccessful nightmare for the team, and it seems the team has officially "given up" on finding a partner willing to take him on. That means they're going further down the salary list, and it seems that Clarkson is next on that list.
The Ringer's Kevin O'Connor reported Thursday that the Lakers are exploring trade options for Clarkson and were willing to throw Nance Jr. in as a "sweetener" to make the deal happen.

The problem with Clarkson, as O'Connor indicated, is the term of his deal. He's set to make $18 million in 2018-19 and nearly $19 million in 2019-2020. That's a lot for someone who is averaging 14.5 points per game but has started just twice this year.
Nance Jr., meanwhile, has been less effective on the scoring sheet but provides a bit of electricity. Known for his dunks, he also comes with a bit more flexibility, topping out his deal with a $3.3 million qualifying offer in 2019-2020.

UPDATE: It turns out this report was spot on, as the Lakers did end up shipping Clarkson and Nance together in a deal. In return, the team got quite the haul, as the Cleveland Cavaliers sent Isaiah Thomas, Channing Frye, and their own 2018 first-round draft pick are all headed to Los Angeles. There's no word on whether Nance was included as a way to sweeten the return or if this was a deal Cleveland wanted all along, but still, the high flyer is now a Cavalier.
Have you checked out the new DIME podcast? Subscribe!