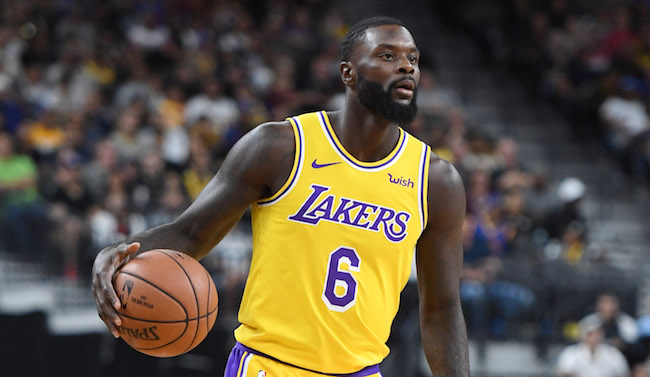 The Lakers entered Wednesday night's game against the lowly Suns as one of the four remaining teams in the NBA without a win on the season.
It's the first time a LeBron James-led team had been 0-3 since the 2004-05 season in Cleveland — LeBron's sophomore season in the league — and most anticipated Phoenix to be the perfect opportunity to right the ship. Sure enough, the Suns dropped their third straight and once again look like the West's worst team in a lopsided 131-113 loss to the Lakers, as L.A. was able to get a win and rest their guys in the same night.
LeBron had 19 points, 10 assists, and seven rebounds in just 28 minutes of action, while Lance Stephenson and JaVale McGee led all scorers for the Lakers with 23 and 20 points respectively, because of course. When Lance is in charge, things tend to get weird, and sure enough at the end of the game he and Lonzo Ball decided to have a little fun on the fastbreak while up big as Stephenson took an outlet pass and tossed an off-the-backboard alley-oop to Ball.

It's the type of thing that can rub the other team the wrong way, but I doubt Lance is too concerned about that. Also, if there's a team in the West you can feel comfortable about, at least for now, not really being able to do a ton to get revenge on you the next time around it's the Suns.
Still, this will be a thing for some and it's not the greatest look in the world, but Lance is going to Lance and it felt like the Lakers wanted to put an exclamation point on their first win after a few frustrating losses to open the season.