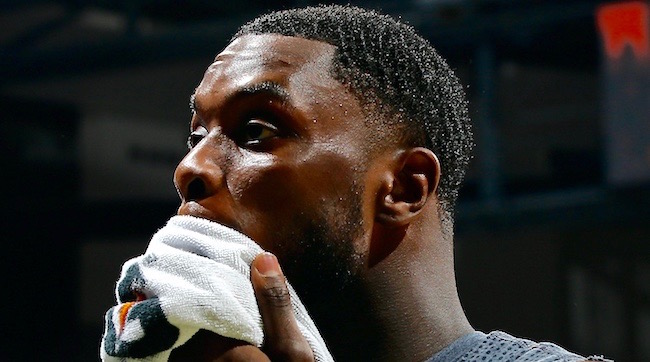 Lance Stephenson's wait is over. After being left atop the free agency scrap heap for the past 10 weeks, the notoriously hard-headed guard has reportedly agreed to a deal with the New Orleans Pelicans.
The 26-year-old finished last season as a member of the Memphis Grizzlies, playing the role of his team's primary creator after stars Mike Conley and Marc Gasol were sidelined with injuries. Though Stephenson flashed the ball handling wizardry and overall flair that once made him a budding star with the Indiana Pacers, the limitations of his overall game were arguably just as obvious — as evidenced by him being available just over two weeks before training camp begins in preparation for 2016-17.
Even so, Stephenson's addition makes sense for the Pelicans. Starting floor general Jrue Holiday is out indefinitely while he tends to his wife's ongoing fight with a benign brain tumor amid late-term pregnancy, and ball-dominant wing Tyreke Evans is unlikely to be ready come late October after a knee injury ended his 2015-16 season prematurely. Norris Cole and free agent signee Langston Galloway do a lot of ball handling, but neither player possesses the court sense of a natural point guard.
Does Stephenson? Certainly not in the truest sense. Still, the Pelicans could probably do worse to temporarily replace Holiday given the lack of options left on the free agent market — assuming Stephenson buys into Alvin Gentry's offensive concepts, at least, which is hardly a formality.
Born Ready has a home. Let's see if this one becomes semi-permanent.