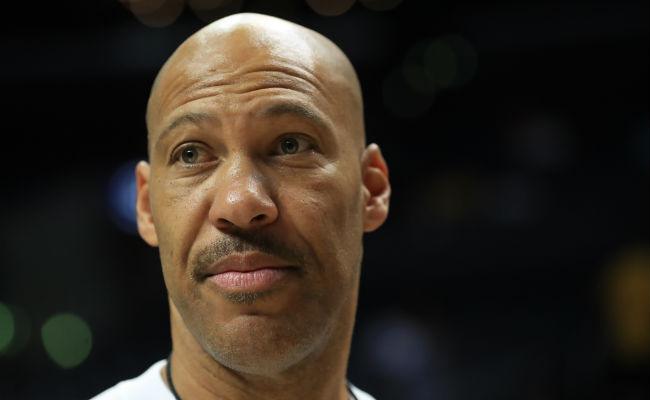 Wednesday was a day that ended in the letter "y," so to the surprise of no one, LaVar Ball went on television and made one of his trademark bold claims. This time, the Biggest Baller of them all decided to play the hits and say that his oldest son, Lonzo, is better than Steph Curry.
If you are surprised that he went to the well instead of making up a new claim, there was a reason for this. The Lakers and the Warriors squared off in Los Angeles on Tuesday night, and at one point, NBC Sports Bay Area got him on television.
Now, there was exactly one way this interview was going to end. You know this, I know this, everyone knows this. And yet it still made for captivating television, as LaVar Ball just would not stop going in.

The highlight of this comes when Ball says, with a straight face, "I don't know what Steph is about, he's a good player." Upon immediately being told that Curry is a two-time MVP, Ball snaps back, "He can be a 10-time MVP, I still don't think he's better than my son," because there is no bigger sin in his life than not living the brand.
Thank you for taking part in this edition of "What did LaVar Ball do this time?" Be sure to check in tomorrow, when … [spins a giant wheel] … LaVar Ball claims that he can rescue a bar in distress better than Jon Taffer can.