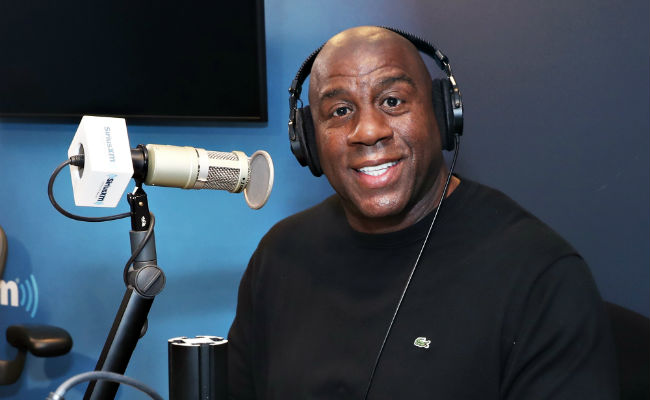 The focus of the NBA world in 2019-20 will be on Los Angeles, as the Lakers and Clippers boast the two best star tandems in the league — which is a high bar to clear after a summer of stars pairing up.
LeBron James being joined by Anthony Davis made the Lakers early title favorites, and they had dreams of adding Kawhi Leonard as a third star. As we found out a week into free agency, Leonard would choose their in-arena rivals, the Clippers, after he and the team worked hard to recruit a second star, via either free agency or in a trade, which is ultimately how they got Paul George from the Thunder.
The mechanics of how that went down are fascinating, as Kawhi apparently talked with fellow free agents Kevin Durant and Jimmy Butler about teaming up in L.A., with those two choosing to go East in Brooklyn and Miami respectively. The Clippers called around to inquire about James Harden and Bradley Beal before getting a bite from the Thunder about Paul George, but how the other teams fell out of the running is also interesting.

The Raptors' pitch was simply "run it back," which certainly had its appeal following a championship, but the allure of home and, with a second star, joining a title favorite was too strong. The Lakers could provide both of those things, but as Jovan Buha and Sam Amick of The Athletic reported on Tuesday, some believed the turning point that shut the Lakers out of contention happened early, when Magic Johnson couldn't help but talk publicly about his meeting with Leonard.
"I truly believe that when Magic started telling the media about the meeting he had with Kawhi and Dennis, that sealed the fate of the Lakers," a person involved in the process told The Athletic. "I think that right there was when Dennis and Kawhi decided we can't trust the Lakers as an organization. And that was it. I think that was it for them."
This has almost become a recurring bit: Magic thinks he's helping the Lakers, but then talks too much publicly to the media and ultimately hurts them. How he remains involved as heavily as it seems after, well, everything that's happened the last few months since he abruptly resigned as president just before the final game of the season is truly incredible.
Because it's Kawhi, we'll likely never know exactly what factored into his decision, but it does seem like a fair assumption that he wouldn't be thrilled by leaks in the process. The other side of this is that, the way he went about his free agency, it's hard not to wonder if he played the Lakers throughout, given that he allowed his free agency to drag out in a way that only the Raptors and Clippers could really fill out a team around him that late in the process. Toronto could have brought everyone back via Bird rights, while the Clippers already had a pretty full squad in place.
The Lakers are the one team that was stripped bare in an effort to lure stars, and as such, they had to fill out the roster with the few remaining free agents available. Now, they did pretty well in that regard all things considered, but certainly missed out on some opportunities after so many guys were signed in the first two days. Placing this on Magic no doubt makes this funnier, but one has to think that Kawhi wasn't really planning on joining the Lakers at all, whether Magic talked or not.