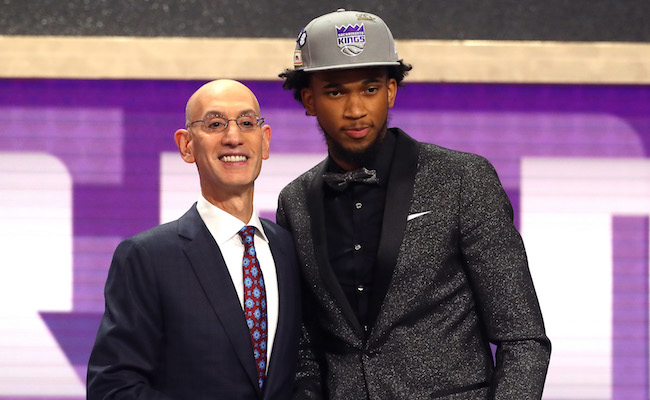 NBA Summer League is a fantastic opportunity for fans and teams to get a closer look at the top prospects in any incoming rookie class and that was certainly the case for Kings big man Marvin Bagley III. The former Duke standout appeared in three games during the inaugural California Class in Sacramento and, following that run, Bagley III took the floor for one game in Las Vegas wearing a Kings uniform.
Unfortunately, that will be the end of Bagley's Summer League run, as the Kings announced on Monday evening that a pelvic bone bruise will sideline the No. 2 overall pick for the rest of the ummer.
Given the stated timeline of 1-2 weeks, there is likely nothing to be overly concerned about here, but Sacramento is understandably taking a cautious approach. Bagley's performance was mixed, as he converted only 11 of his 42 shot attempts across four games of Summer League action. Still, there were a few flashes of the considerable talent that Bagley possesses and Summer League is a perfect place for him (and others) to learn what it takes to succeed at the highest level.
In the end, Bagley still was able to play in four Summer League games, which is certainly more than enough for a typical rookie. Still, this is something to keep an eye on moving forward, even if he projects to be 100 percent healthy when training camp arrives.