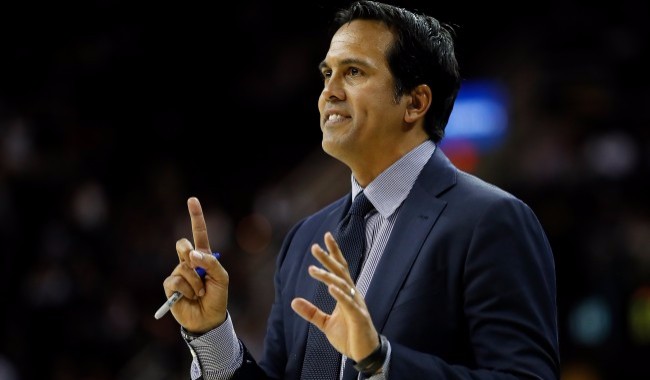 Some people in the world of sports have used their status to help their communities after they have been impacted by various storms over the last few weeks. In Houston, J.J. Watt has worked to raise money in the wake of Hurricane Harvey, and so far, he's raised more than $30 million.
In the aftermath of Hurricane Irma, we've seen similar acts of kindness. Tim Duncan made one massive donation to his homeland of the U.S. Virgin Islands, and plans on making another after seeing how much money he's able to crowdfund. Staying in the NBA, we learned on Thursday that the Miami Heat and Golden State Warriors are coming together for a simple but heartwarming act of generosity towards sheltered animals in Miami.
The Palm Beach Post added some context to the news, saying that sending these sheltered animals to the west coast will free up space for animals that were displaced during the storm so their owners can come find them. Additionally, Udonis Haslem and Erik Spoelstra will lead the efforts to load the animals onto an aircraft, and once they arrive in the bay, Zaza Pachulia and Jordan Bell will be among a group that welcomes them to their new home.
Unsurprisingly, the Heat have been active in helping the area after Irma in a number of ways. But while this doesn't involve a massive donation or anything like that, this is still something that deserves praise.