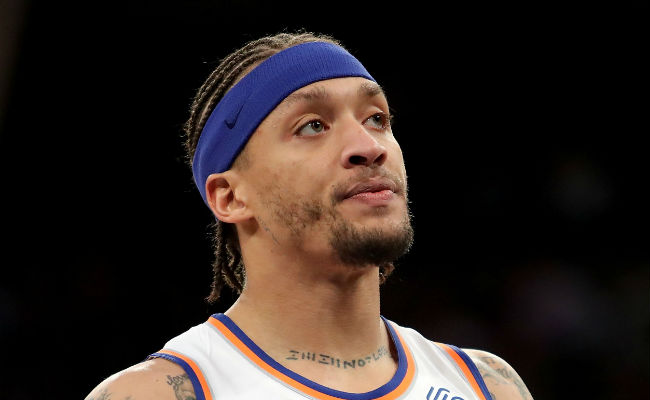 The Los Angeles Lakers have made some rather curious signings this offseason, surrounding LeBron James and their young core with veteran players whose fits lead to some skepticism among basketball fans. On Friday afternoon, the team picked up its latest signing in the form of veteran forward and former James teammate Michael Beasley.
The news was broken by Shams Charania of Yahoo Sports before being confirmed by Chris Haynes and Adrian Wojnarowski of ESPN.
Haynes provided the financial terms of the deal, which will keep Beasley in Los Angeles for a year at an affordable price.

This is on par with the other veteran deals the Lakers have signed this summer. While James is in town for four years, the trio of JaVale McGee, Rajon Rondo, and Lance Stephenson all agreed to one-year deals with the organization. Now, Beasley is the latest veteran to be added to that list.
Beasley and James were teammates in Miami during the 2013-14 campaign. Last season, Beasley suited up for the New York Knicks, averaging 13.2 points and 5.6 rebounds per game while connecting on 50.7 percent of his attempts from the floor. Most importantly, Beasley brings the one thing the Lakers have needed this summer: Someone who can hit shots from downtown. While he didn't shoot too many (1.2 per game), Beasley connected on 39.5 percent of his threes on the year.
Maybe he'll be asked to space the floor, or maybe he'll just be asked to score and rebound and do all the things that have turned Beasley into something of a Basketball Twitter darling over the last few years. At the very least, Beasley is the latest addition to a locker room full of interesting personalities, so he'll make an already fascinating Lakers team even more fun to watch.