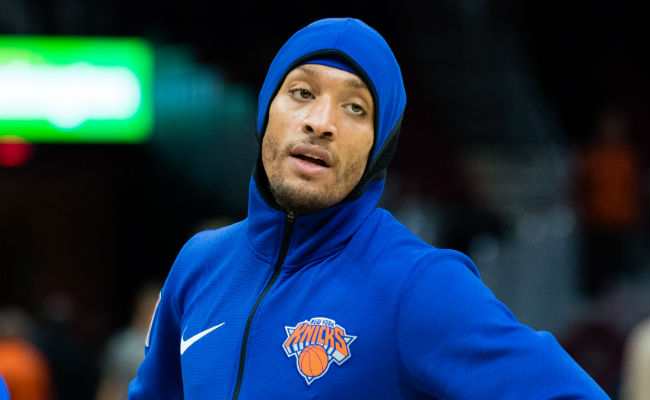 Michael Beasley is now a member of the Los Angeles Lakers, a team that requires reality show cooking metaphors to justify how they will manage to pull it all together in a reasonable fashion this season.
LeBron James is apparently a big fan of what the Lakers are putting together in Los Angeles, and that includes having Beasley in the equation. But from the outside it's a curious mix of players on that roster, players that at times have been characterized as temperamental, difficult to deal with, or as having a low basketball IQ.
The criticisms of guys like Beasley are common in the NBA, and the former second overall pick in the 2008 NBA Draft is tired of having to defend himself. At his introductory press conference with the Lakers on Monday, Beasley expressed some frustration with the perception that he and another teammate, Lance Stephenson, can be something of a problem for teams.
It's understandable that Beasley is frustrated to be in a group of players that are seen as, well, peculiar. Stephenson's antics against LeBron James and his wildly oscillating behavior on the court have made him unpredictable and, thus, untrustworthy. And Beasley himself is no stranger to saying some odd things. JR Smith has become infamous for forgetting the score during Game 1 of the NBA Finals, and Nick Young's Swaggy P alter ego is legendary by now.
Consistency is a measurable asset in the NBA, especially when teams are trying to build something it helps to know what you're getting. Perhaps it's unfair to characterize anyone based on what they do on the court or how they present themselves publicly, as it is only a sample of who they are as a person and a teammate. But in a world where punditry about sports only grows larger each year, people are inevitably going to assume things from afar with basketball players. Thankfully for Beasley, Stephenson, JaVale McGee, and others, the Lakers have seen past that perception this summer and will give them a chance to change that narrative en masse — or provide further confirmation bias, depending on how things go.