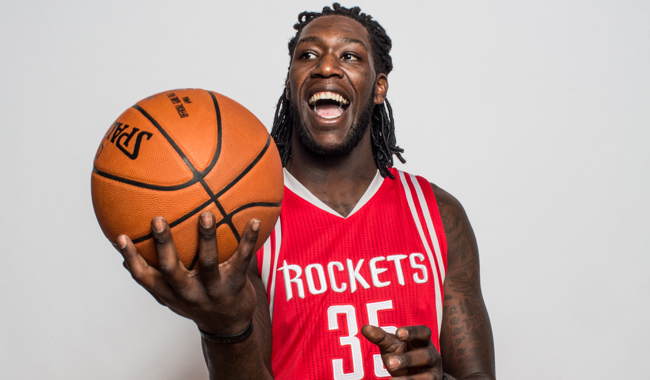 Perhaps this constitutes a guaranteed deal for former University of Louisville forward, Montrezl Harrell? Harrell was selected with the No. 32 pick in the 2015 NBA Draft by the Houston Rockets, but because a market value contract beyond two years would likely push the Rockets into hard cap territory, limiting their ability to make moves this season, his future is still up in the air. Second-round picks are not guaranteed roster spots, but perhaps his recent exploits near his old alma mater in Louisville might change things.
You see, Montrezl was on hand when a motorist needed some help getting out of their car after it was overturned in an accident. The car was smoking and, together with some others near the scene, they kicked out the window and ran to get a fire extinguisher while smoke was emanating from the vehicle. Here's Louisville's Sports Information Director Kenny Klein with the story.
So many of us wish we would react the same way as Harrell if placed in a similar situation, and many of us would, but Harrell's heroism shouldn't be taken for granted.
He might be an undersized power forward, with little chance of starting on a contending team, but he'll make a fine role player, and we know he's capable of sacrificing himself for the good of the group.
Plus, he can get up and doesn't panic in stressful situations. Those are all important characteristics regardless of what you do for a living.
(Kenny Klein; H/T the Courier Journal)