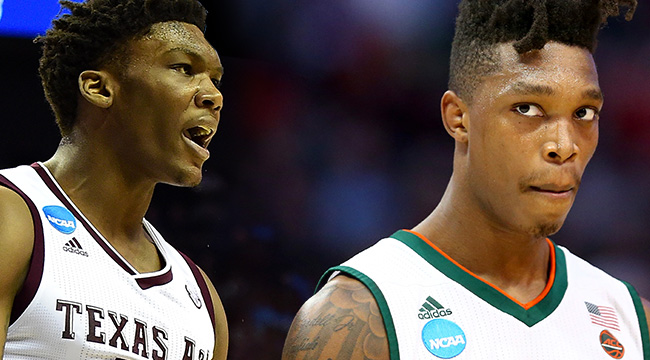 In my life as a public intellectual and Semi-Professional Evaluator of Coolness, many come to me seeking guidance and perspective as it pertains to making Cool Decisions in their lives. They come to me earnestly with questions about relationships, about making ethical choices in their professional careers, about their belief structures. Serious stuff in general. None of that garbage matters to me. It's insanely boring so I do not answer or even consider their situations, no matter the seriousness of their plight. What does matter to me, however, is the NBA Draft; the funkiest night in sport. The combination of Impulsive Behavior, High Stakes Idiotic Financial Decisions, Insanely Cool Attire, Hedonism, Hangers On Establishing Their Grifts and Photo Ops That Evoke Dissociative Feelings In The Viewer constitutes what is quite frankly the best thing we've got going since the original Parliament/Funkadelic Mothership tours of the 1970's stopped being a fiscal possibility. As such, I've dedicated much of my time to breaking down the framework of the draft and specifically how to make a Cool Draft Selection.
Some would argue that picking the best player available with the most room for growth is how it's done. No,buddy,, thats not how it's done. A high floor with a dependable skill set? Absolutely not, this isn't Accounting and Mathematics are a lie. We need to shed our assumptions and preconceived notions of what constitutes good drafting. I'm talking skill, talent, pedigree, performance. Throw those concepts in the Trash because we do not need them, babybaby.
When you're making a Cool Draft Decision, you're gonna need to evaluate on the basis of:

1.) Classical Coolness. Do they dress funky? Can they wear Shades with optimal cool facial structure like Miledavis or Keithrichards and manage to not "wear clothes like a dickhead". Do they have a cool name? Is this a guy who will say wildly badass and mean stuff in the press? This is a critically important aspect. Think along the lines of Jaylenbrown and Jimmybutler.
2.) jacked muscles. Everyone knows that the coolest characters in every action movie or band with GlendanzigfromDanzig have either have Thick, Jacked Frames or long sinewy limbs. Need a good balance of these archetypes to build a Cool Team that can Bully Nerds. A Great example is literally everyone on the Miami Heat except for Kellyolynyk.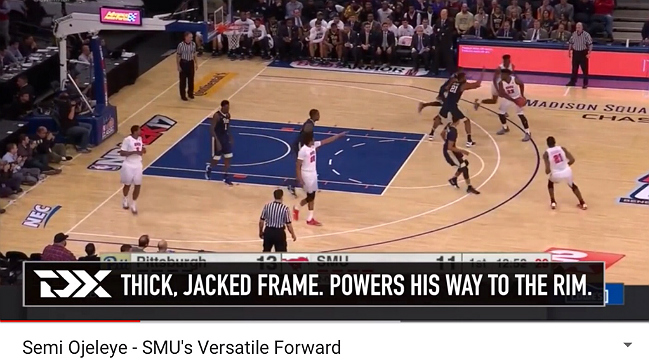 3.) extreme behavior or background. Is the player ready to rumble at a moments notice? Are their beliefs in opposition to basic science? Do they have the capacity to broker a fake peace deal between an autocrat and a game show host despite wearing visible nipple rings to the summit? This category is gonna translate through your intangibles. No one embodies this quite like JR Smith and Marcussmart.
4.) Situational Fit. Can this draft selection result in tanking a team irreparably or accidentally altering a bad GMs team for the better, extending his tenure in the process? Will they wind up becoming your enforcer or your Gunslinger? This is the tricky category, and is most open to the evaluators interpretation.
Having established the basis for Coolness evaluations, I think it is important to demonstrate the process with regards to the 2018 NBA Draft. As such, these are the Three Coolest Draft Selections From The 2018 NBA Draft

No. 3 Pick Luka Doncic, Dallas Mavericks
Lukadoncic is a 19 year old Slovenian prodigy whose advanced improvisatory game brings to mind the work of jazz innovator and Noted Pimp, Milesdavis. Like Davis, he gets to be an understudy with one of the truly Innovative Master P's of the form, DirknowitzkifromShoot, whose work was also initially misunderstood by critics and commentators who are less than enlightened and lacking in a fundamental Coolness.
He's in the perfect spot to work on his chops and then become a band leader in his own rite in one or two years. He is easily the funkiest player and passer stylistically in his class, which is in line with many of the coolest Eastern European players. I also would be careful not to underestimate his capacity for extreme behavior, as he's been mentored by Gorandragic, who has been in a bizarre feud with SashvujacicfromLaker that is grounded in nationalist zeal for more than ten years. Vague regional grievances are Insanely Cool and produce some of the truly great moments in Basketball Extremism, like Nenadkrstic calmly hurling chairs at opponents in Eurobasket. His subtle Thick, Jacked Frame projects to throw chairs quite efficiently as he fills out. The Riffs Man loves a wild card and I think Luka has all the tools to be one at the next level. All the truly great artists have an erratic side, or at least that's what I tell myself to make sense of and dismiss the ills of my age 16 to 25 years
No one has a higher score in terms situational fit, and he was acquired in a way that has the capacity to explode in the Hawks faces . He checks all of the boxes. The Bishop Doncic The Magic Luka is going to show us Directions in Besketball Sport, and I implore you to just dig it and groove on it.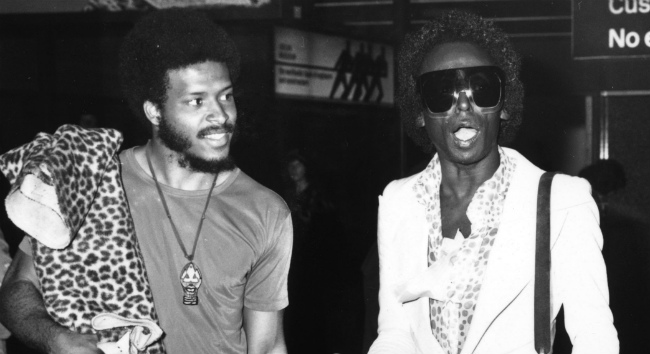 No. 18 Lonnie Walker, San Antonio Spurs
No one dominated the interview and personality quite like Lonniewalker, who is the No. 1 Classically Cool Prospect in the draft class. This is a man who correctly believes that the world is an elaborate illusion, is obsessed with videos about Animals who he studies for Insights into Survival, and whose sense of style finally answers the longstanding question of "What Would An Indoctrinated Preacher And Official In Jimihendrix's Electric Church Look Like?"
Lonniewalkers style of play is equally electric. His combination of length, explosive leaping and fearless slashing is going to breathe life into the demoralized Spurs org and fanbase like the Quetzalcoatl of Lanky, Funky Sport. It may also be what's needed to cool the tension between the Spurs and Kawhileonard, as Pop will have to spend far more being Pissed at Lonniewalker and trying to understand the concept of The Anarchist Farm and as such will have far less time to be disappointed in Kawhi. This is an exceptional fit and we should seriously consider him as a preseason candidate for Cool Rookie of the Year.
No. 27 Robertwilliam, Boston Celtics
As the worlds foremost Robertwilliam scholar and the prophet who foresaw his path to the Celtics a year and a half before it materialized, no one can definitively and authoritatively state that Robertwilliam is Cool quite like the Riffs Man.
He plays a form of basketball centered entirely on violence. His strengths are dunking, hammering nerds on blocks, lifting weights, more dunking and erotic passes that enable others to dunk. Some criticize his jumper but, to me, that's off base. He'd put more care into free throws and shooting if there was the payoff of being able to clobber the player contesting the shot. It is an obvious shortcoming of the rules game and he's right to feel this way.
Some would look at his plummeting from lottery pick to 27th because of effort and personal habits as a negative, but not the Riffs Man. To me, this is actually Insanely Good. I'd have more questions about his character and intelligence if he *w a s* trying. Why max yourself out and injure yourself when you aren't getting paid? This is a fools errand. Never do anything more than the absolute minimum required of you to get by.
Robertwilliam Coolness has paid instant dividends for the Celtics online contingency and the Riffs Man. On his first day as a pro he had a press conference, but the Celtics couldn't find him.

Eventually he made a late conference call with the Boston media, during which he was using a Burner cell that was described charitably as sounding like he was in a Submarine. He might have even been in a submarine. He's just that Cool and I assume Dr. Robert knows Ringostarr personally, having had a song written about him by The Beatles. Either way, it's the coolest possible start to his career.
He's basically in a perfect place professionally where he can embarrass all the Coward GMs who didn't pick him by succeeding, and he was picked late enough to where he can alternatively just be a Garbage Time cult hero on the bench of a good team and that's still a solid outcome. He also goes to a team full of the exact type of vigilantes needed to facilitate his growth into an Elite Scoundrel and Hardass. It's a Win-win selection as it pertains to Being Insanely Cool. Get down with the Upside
There were many other Cool Players and Picks worthy of mention, but like any Cool Individual, I have a wretched work ethic and started this days late so there are three picks instead of five. To make up for this, here is a picture of IggyfromIggyandtheStooges being,, Cool