This silly season is different. Unlike those of every summer past, the 2016 free agency period was marked by most every team in the league possessing the flexibility to add impactful contributors. That's what happens when the salary cap jumps 34 percent from one July to the next.
But all that flexibility only increased the chance that some teams would overpay for guys who don't deserve their new sky-high contracts. And along those same lines, the player-movement frenzy made it inevitable that a few meaningful contributors would fall through the cracks and get less money than they surely deserve.
These are the single worst and best deals of free agency so far.
Worst Deal: Evan Turner, Trail Blazers
It's pertinent to factor in the $24 million rise in salary cap from this year to last when assessing contracts signed in free agency. The vast majority of new deals, you'll find, aren't nearly as outlandish as the dollar bottom line makes them seem. Evan Turner's four-year, $70 million agreement with the Portland Trail Blazers is different.
The former Boston Celtic has clear value as a big lead guard who can initiate offense, break down his defender, and check multiple positions. That last attribute is of use to the Blazers especially considering the physical limitations and heretofore defensive ineptitude of star backcourt pairing Damian Lillard and C.J. McCollum. Both players are adept working off the ball, too, and Portland lacked a viable creator when one of its jitterbug guards hit the bench last season – limiting the offensive flexibility of both Lillard and McCollum and the team in the process.
If Turner was brought in to be the Blazers' first perimeter option off the bench, basically, his addition would make perfect sense. But not only is the No. 2 overall pick of the 2009 draft getting paid like a starter, but he's apparently going to actually be one, too.
Turner playing major minutes next to Lillard and McCollum presents a problem for Portland. He's a complete non-threat from beyond the arc and doesn't mitigate the sweeping effects of that weakness with canny cutting ability like some other shooting-challenged smalls. Turner just isn't a useful offensive player without the ball in his hands, making him a troublesome fit for Terry Stotts' flow-based offensive attack in a vacuum, but even more so given the vexing fact he's been promised a starting role.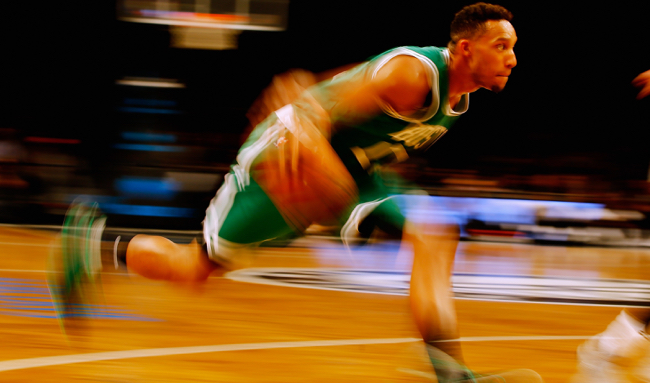 Making matters worse is that he doesn't make up those offensive limitations with real prowess on the other end of the floor. Turner recommitted himself defensively in Boston, and has the combination of height, strength, and quickness to capably guard all three perimeter spots and even small-ball power forwards in a pinch. But he's not a stopper by any stretch of the imagination. The departed Gerald Henderson is superior to Turner defensively, and the same can be said for restricted free agents Mo Harkless and Allen Crabbe.
And that's where this deal might be worst. Portland hasn't been forced to make a decision on Harkless and Crabbe yet, but Turner's exorbitant salary ensured that it would have been difficult for Neil Olshey to retain both players and fill other roster holes with impactful free agents while avoiding the luxury tax. That doesn't matter as much four days later as the pool of available players grows increasingly shallow; that it was much deeper in the immediate aftermath of Turner's pact can't be overlooked in analyzing this team's subsequently quiet summer.
All of which begs a question: Why did Portland feel the need to give Turner such a huge deal on the first day of the player-movement period? The Celtics' attention was focused on chasing big fish, and Turner's square-peg game naturally narrowed his number of viable suitors. The market for his services was unclear when the Blazers reached deep in their free agency pocket.
Roster aside, affording Turner the equivalent of a $13 million annual pay day for the next four seasons under last year's salary cap deserves much more scrutiny than it's received thus far. And after assessing his awkward fit in Portland, it's clearly something that should have been avoided altogether.
Best Deal: Marvin Williams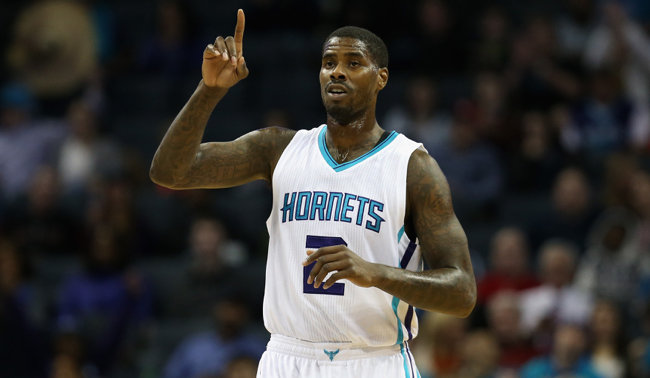 There's a fine line between bust and obscurity for players heavily hyped out of high school and college. For many, you're either one or the other. That's what comes along with the hype, whether the player seeks it out or doesn't. For former North Carolina sixth man, Marvin Williams, he certainly didn't seek it out. But by the simple act of being the No. 2 pick of the Atlanta Hawks in the 2005 Draft, ahead of both Chris Paul and Deron Williams, dealt him a losing hand, and it wasn't long before many in the NBA thought he was a bust, cursed to toil in relative obscurity as the 10th or 11th man of a middling NBA team.
A few years back, we had him ranked No. 8 in our list of the biggest wastes of talent. That same year, we had him on our list for the 30 most unsung heroes. That's the gulf we're talking about when even astute NBA watchers think of Marvin Williams' career.
While his time in Atlanta was primarily distinguished by what he wasn't — namely, Chris Paul and Deron Williams, who quickly became the two dominant point guards in the league after getting drafted — Williams has always had the prototypical body for the contemporary game. That's probably why so many were high on him coming out of North Carolina after his freshman season.
When he was traded to Utah for Devin Harris in 2012, it was seen as a relief by Hawks fans still smarting from who they missed in the draft. And while his time with the Jazz was hardly revelatory, he's since turned into the tweener from heaven for NBA general managers. He can effectively guard both forward positions and even some centers or shooting guards, depending on the matchups. And this past season he shot better than 40 percent from three-point range. He has turned himself into a 3&D juggernaut, and he's the type of player every NBA team wants in today's game. Also, aside from the defense and the shooting, he can still show flashes of his athleticism on occasion.
The 6-foot-9 hybrid forward can space the floor at the four or three and defend opposing wings. He had a career year in 2015-16 in Charlotte and was prepared to reap the benefits of the new salary cap just like everyone else around the Association.
OH. MY. MARVIN. pic.twitter.com/vyDZ88at9s

— Charlotte Hornets (@hornets) April 2, 2016
Except, Marvin Williams elected to accept less than he was being offered to grow with a Hornets team that almost beat the Heat in the first round of the playoffs last season.
He could have signed for $60 million over four years somewhere else, and if he had waited longer that might've increased, especially in today's NBA where everybody is flush for free agency. Williams has the lowest per-year deal among the top 10 free agents via win share, and did we mention his career year?
He had career highs in win share, true shooting percentage and player efficiency rating this past season. He was also fourth in real plus minus wins among power forwards last year, trailing only Draymond Green, Paul Millsap and Kevin Love. While real-plus minus is a specious stat a lot of the time, it's clear from both the eye test and his numbers that Marvin Williams was worth a great deal more than the deal he accepted to stay in Charlotte. We just hope the Hornets fans realize it, too.