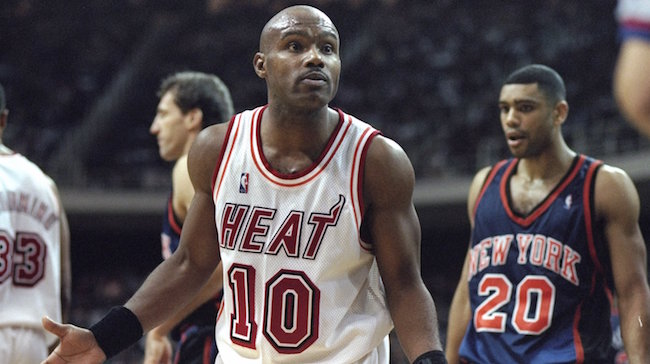 The NBA and Nike have been slowly unveiling the new uniforms for the 2017-18 season, with teams revealing their Association and Icon edition uniforms (formerly Home and Away) as they please. Ever team will also have two alternate uniforms that are still yet to be revealed — leaked images have suggested the Cavs will have a red alternate — but for eight teams there's a fifth Classic edition that will be available this season as a throwback.
The eight teams that will have those uniforms has yet to be officially released, but Conrad Burry of SportsLogos.Net recently reported a list of the eight teams and the eras their throwbacks will be from. Burry noted that he did not know whether the uniforms would be the home or away versions of the throwbacks, but the list does offer us at least an idea of what throwbacks we'll see on the court next season.

Atlanta Hawks: 1972-76
Charlotte Hornets: 1989-96
Golden State Warriors: 1971-75
Indiana Pacers: Hickory Hoosiers
Los Angeles Lakers: 1947-52
Miami Heat: 1988-99
Milwaukee Bucks: 1968-73
Phoenix Suns: 1968-73
We saw the Pacers wearing the red and gold Hickory Hoosiers throwbacks last season, so, as Burry notes, this year's will likely be the all-white version of the Hickory unis. The Heat throwbacks will reportedly be from the Tim Hardaway era, although we don't know if they'll be white, black, or possibly red. Burry expects the Hornets throwbacks to be the road uniforms from that era, as worn by Muggsy Bogues in the below image.
The rest of the throwbacks will be from significantly older eras — the Lakers will reportedly be Minneapolis era uniforms — and we'll have to wait for the official releases to find out which versions of said uniforms will be brought back for next season.