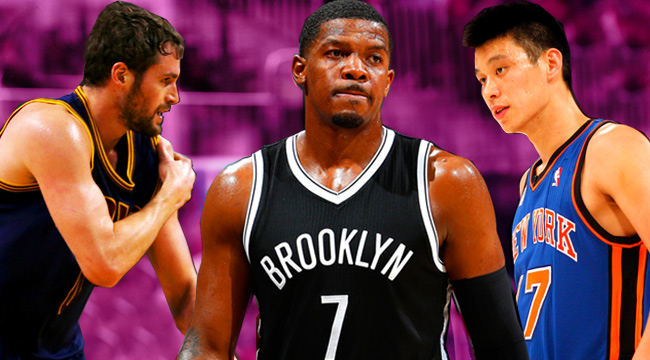 When quantifying how good something is — an album, a movie, a basketball player — the easiest tropes to use are "overrated" and "underrated." It's a handy way to differentiate from the conventional wisdom: "This thing that people don't like is #actually good," while "This thing that people like is #actually bad." In the NBA, the overrated/underrated conversation has been done to death, and the words have almost lost their meaning. But there are a few players — big names with long careers — who have been both, at different points, for different reasons.
Kevin Love
There was a time when Love was widely considered a top-10 player in the NBA, in the three years following his breakout season in Minnesota in 2010-11. He was putting up Moses Malone-esque rebounding numbers while also knocking down threes, and seemed like a prototype for the future of the power-forward position. In hindsight, a lot of those gaudy numbers were a function of the terrible Timberwolves teams he was on, but that in no way explains the way he was scapegoated in Cleveland. His trade to the Cavs came about a month after LeBron James' homecoming announcement and completed the formation of a new Big Three with Kyrie Irving.
But Love was always an awkward fit in the Cavs' offense, and the trade rumors never quite died down. LeBron's subtweets didn't help matters. Long-term, Love's fit in Cleveland is still questionable, but on the right team, he's still an elite offensive player.
Jeremy Lin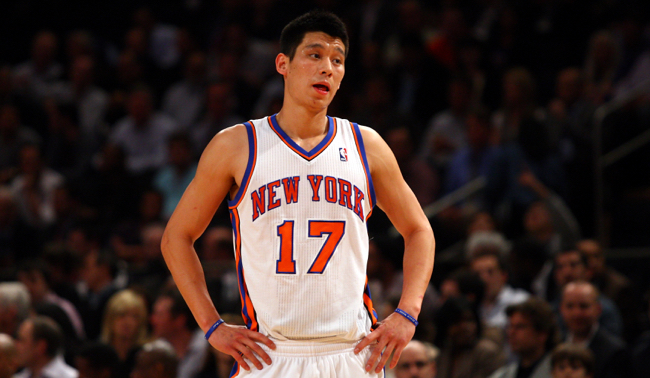 Lin set everybody up for disappointment with that otherworldly month of "Linsanity" in New York, when he transformed from little-known D-League call-up to worldwide phenomenon seemingly overnight. He lit up high-profile teams on national TV and almost singlehandedly turned around a floundering Knicks team. It wasn't reasonable to expect him to be that good on a regular basis, and his public perception took a downturn after a couple of disappointing seasons with the Rockets and Lakers.
But Lin was really good last year in Charlotte, and not a lot of people realized it. He found a perfect role as a bench sparkplug, taking pressure off Kemba Walker in the backcourt for a surprising and impressive Hornets team. He signed a three-year deal in Brooklyn this summer, where he'll get another shot at running a team. The Nets' new coach, Kenny Atkinson, was on Mike D'Antoni's staff with the Linsanity-era Knicks and has a reputation for getting the most out of his players. Maybe Lin's best basketball is ahead of him.
Pau Gasol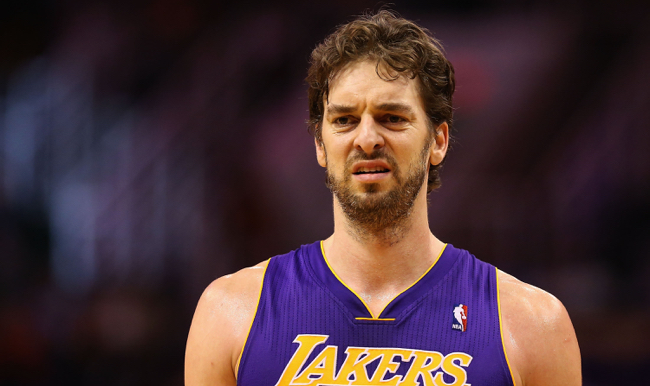 The extent to which many Lakers fans turned on Gasol around 2011 is still staggering, considering how integral he was in the three Finals appearances and two titles from 2008 to 2010. Maybe it was Kobe Bryant's "Black Swan" comments, or his involvement in the vetoed Chris Paul trade. The two years of clashing with Mike D'Antoni didn't do his reputation any favors. At one point, he was benched for Jordan Hill, which is just crazy.
In 2014, Gasol left the Lakers in free agency to sign with the Bulls, where he rejuvenated his career, at least if his counting stats are to be believed. Over the course of two seasons in Chicago, he averaged 17.6 points, 11.4 rebounds and 3.4 assists per game, which seems impressive until you also realize that the Bulls as a team rebounded better when Gasol was on the bench, in addition to his complete liability on defense. But he got two first team All-NBA votes at center in 2016 for some reason, because his numbers looked great if he was on your fantasy team.
Joe Johnson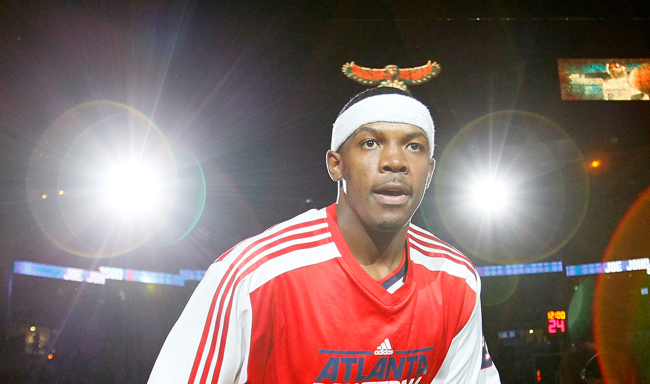 Johnson was doomed to be "overrated" the second he signed a six-year, $124 million deal with the Hawks during the summer of 2010. Not that it was his fault — anybody would and should have taken the money if it was offered to them — but to casual fans, the notion that in the summer when LeBron James, Dwyane Wade and Chris Bosh were free agents, Joe Johnson got the biggest contract seemed absurd. Two years later, the Hawks traded him to the Brooklyn Nets, where he joined Deron Williams, Gerald Wallace and — eventually — Kevin Garnett and Paul Pierce on an over-the-hill and underachieving superteam. Because of his contract and his presence on that wholly unlikeable and expensive Nets team, he became the butt of every contract joke out there, and it even became a legal requirement on the NBA internet to refer to him as "Seven-Time All-Star Joe Johnson," just to drive home the seeming absurdity of that statement.
All of which is pretty unfair to Johnson, who would be a lot more highly regarded if he made half as much money as he did. Even during those miserable Nets years, after his best years were behind him, he was still productive. And when he joined the Heat during the 2015-16 season after taking a buyout in Brooklyn, he shot 41 percent from three-point range. This summer, he signed a two-year deal with the Jazz to be a veteran scorer off the bench, which is the perfect role for him at this point in his career.