The 2019-20 NBA season is seven days old, even if it feels like seventy days. As usual, the league is flying around at a zooming pace and, while small sample size caveats absolutely apply across the board, there are some interesting takeaways. That is especially true for teams dealing with extended injuries or suspensions (ahem, Deandre Ayton) but, for the most part, the takes are flying and sweeping takeaways are emerging in predictable fashion.
One such overreaction could be in play for the Minnesota Timberwolves, as Karl-Anthony Towns and company are off to a blazing 3-0 start. On one hand, that kind of win-loss record is a stunner for a team projected with a win total in the mid-30's but, on the other, Minnesota hasn't been a significant underdog (on paper, anyway) in any of its three victories. The Wolves did topple a pair of projected playoff teams in Miami and Brooklyn, but Minnesota needed every bit of the game to outlast the Nets by one point and the win over the Heat didn't feature old nemesis Jimmy Butler.
On the bright side, the Wolves have been legitimately effective on both ends. The offensive side is less of a surprise, with Towns exploding to the tune of 32.0 points, 13.3 rebounds and 5.0 assists per game. That is jarring production for anyone but, when considering the former No. 1 pick also has a PER over 40 (!) and a 51.7 percent three-point shooting clip… well, it's still (very) early but that's (very) good.
Defensively, Minnesota doesn't have a ton of talent and that makes what they've done a bit more surprising. The presence of Robert Covington certainly helps and, with him on the floor in 2018-19, the results were much better. Still, players like Jeff Teague and Towns himself will be key in determining the Wolves' defensive baseline and there is more work to do. Oh, and did I mention that Andrew Wiggins is doing Andrew Wiggins things and they're winning anyway?
This might be the highest landing spot of the season for the Wolves but, in late October, optimism is good and it exists in the Twin Cities. Where does Minnesota end up in this week's DIME power rankings? Let's find out.
1. LA Clippers (3-1, Last week — 1st)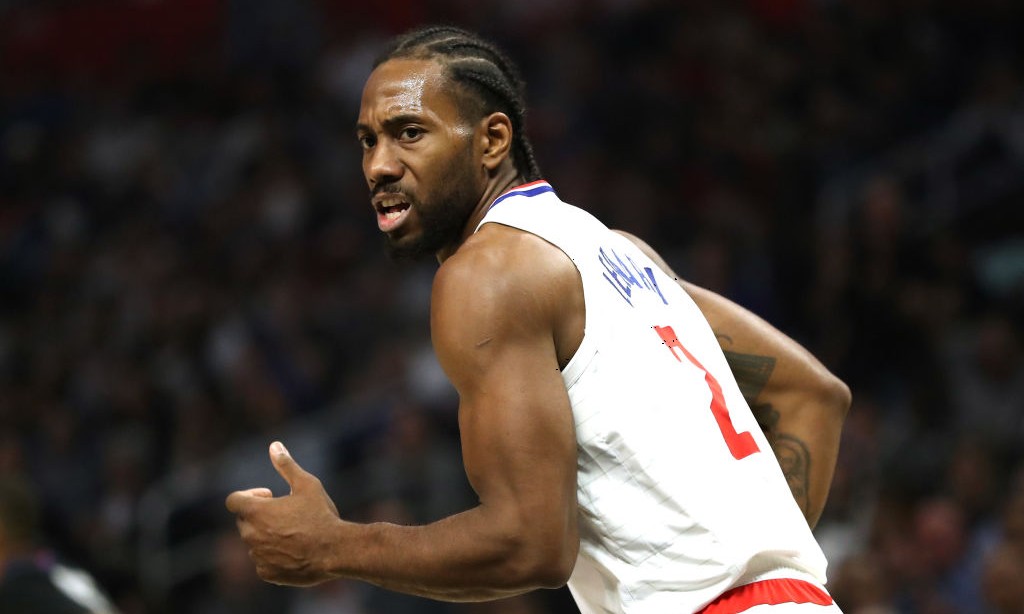 It would've been easy to move the Clippers out of the top spot after they lost to the Suns. This early, though, I'm inclined to lean on teams that I trust and I trust the Clippers. They are good. We've already seen that in their opening night win over the Lakers.
2. Milwaukee Bucks (2-1, Last week — 2nd)

Like the Clippers, the Bucks have a sub-optimal loss on the report card, losing in overtime (at home) to the Jimmy Butler-less Heat. Milwaukee did go to Houston and win, however, and this is a team with even more goodwill built up than the Clippers have.
3. Denver Nuggets (3-0, Last week — 4th)

Candidly, the Nuggets haven't looked great yet but that is mitigated with a 3-0 start. Denver is deep, talented and well-coached. That's a nice combination, particularly when the team also has one of the NBA's best home-court advantages to lean on.
4. Philadelphia 76ers (3-0, Last week — 6th)
There was absolutely nothing pretty about what the Sixers did in Atlanta on Monday and they should feel fortunate to escape with a win over the Hawks. Philly still won the game, though, and the 3-0 record speaks for itself, especially with the lopsided win over Boston in the opener.
5. Los Angeles Lakers (2-1, Last week — 7th)

At the moment, the Lakers aren't as good as the Clippers and I think the opener showed that. To their credit, Los Angeles came back and took care of business against Utah and that explains the bump in the rankings this week.
6. Utah Jazz (3-1, Last week — 3rd)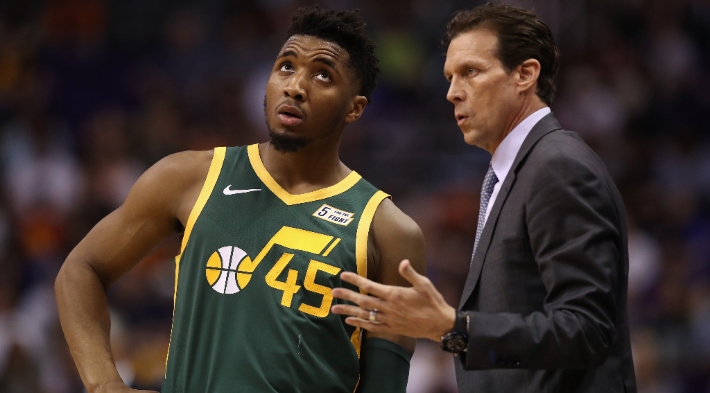 Speaking of Utah, the Jazz's only blemish is that loss to the Lakers and they've done what they do in the other three games. Utah hasn't beaten a projected playoff team yet but they stomped Sacramento and have generally appeared competent. If Mike Conley shakes out of his early season slump, they should be who we expected.
7. Houston Rockets (2-1, Last week — 5th)

Houston's great crime was losing to the Bucks in the season opener. There are far worse things in this world, even if the Rockets have been a little shakier than you would like on the defensive end of the floor. We'll see how they look away from home for the first time, as a four-game road trip begins on Wednesday in the nation's capital.
8. San Antonio Spurs (3-0, Last week — 10th)
We're going to need more time with the Spurs. San Antonio is 3-0, but all three victories came by narrow margins. For good measure, all three victories also came at home and only one of them (Portland) featured a playoff-caliber opponent. The jury is out, albeit with positive early indications.
9. Toronto Raptors (3-1, Last week — 12th)

It shouldn't be a surprise to anyone that paid attention to the Raptors when Kawhi Leonard didn't play last season, but Toronto still looks pretty good. The reigning champs did lose in Boston but they sandwiched that loss between a trio of wins and reminded everyone that there is institutional knowledge in play.
10. Boston Celtics (2-1, Last week — 9th)
A 14-point loss to Philly set off some alarms in the season opener but Boston came back with a pair of solid victories. The defense has been a top-10 unit thus far and, if that continues with the team's uneven center rotation, it would be a massive win.
11. Portland Trail Blazers (2-2, Last week — 11th)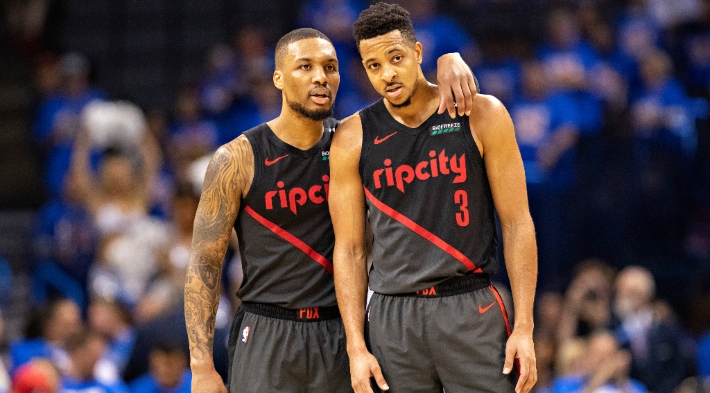 The Blazers are 2-2 and they won the two games they were "supposed" to win while losing the two games they were "supposed" to lose (at least in a big-picture sense). On to week two.
12. Minnesota Timberwolves (3-0, Last week — 21st)

As noted above, it's been a spectacular start for the Wolves. They'll have quite a test in Philly on Wednesday.
13. Miami Heat (2-1, Last week — 13th)
The status quo is the safe bet for Miami after three games without Jimmy Butler. From a full-season perspective, the Heat winning two games this week was a good thing, but holding off on judging the overall product would be wise.
14. Dallas Mavericks (2-1, Last week — 20th)

If nothing else, the Luka Doncic-Kristaps Porzingis combination looks great. That can only take you so far if the rest of the roster scuffles, but the baseline for Dallas looks to be established. This could be a playoff team, but we don't know that just yet.
15. Brooklyn Nets (1-2, Last week — 16th)

I'm not entirely sure what we've learned about the Nets. Kyrie Irving is averaging more than 37 points per game. That's good. Brooklyn is 1-2. That's not great. The team's two losses each came by one point in overtime. Who knows?
16. Atlanta Hawks (2-1, Last week — 24th)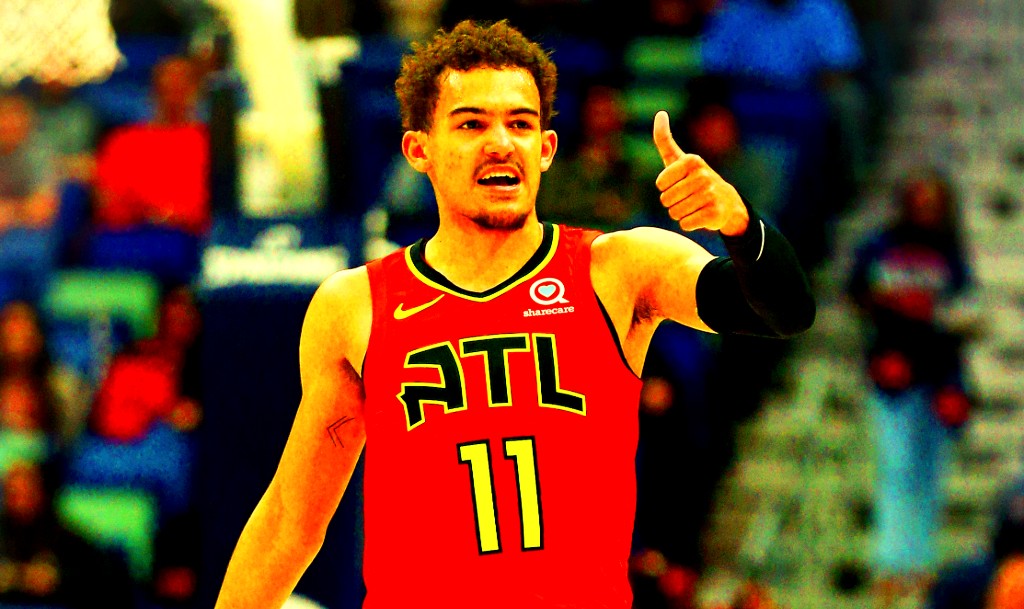 The Hawks opened the season with a pair of victories but Atlanta was arguably as impressive in their first defeat. Trae Young was absolutely electric on the way to Eastern Conference Player of the Week honors and that's the biggest story. Still, the Hawks were able to hang with the 76ers for four quarters and, quietly, Atlanta's defense has been stunningly competent in the early going.
17. Detroit Pistons (2-2, Last week — 17th)

With Blake Griffin on the shelf, the Pistons should be pleased with a 2-2 record. Ironically, Detroit's victories both came against Indiana, while the Pistons flailed against the likes of the Hawks. It will be interesting to see how Detroit holds up until Griffin returns but Andre Drummond is holding up his end of the bargain.
18. Phoenix Suns (2-2, Last week — 25th)

Why would a 2-2 team jump seven spots from the preseason, particularly after its No. 1 overall pick was suspended? Phoenix has been really good so far. The Suns' two losses came by a combined two points against two high-level teams (Utah and Denver) and Phoenix beat the Clippers along the way. The Deandre Ayton saga is unfortunate but it shouldn't (fully) overshadow what was a stellar week on the court.
19. Orlando Magic (1-2), Last week — 19th)
The Magic are dead last in the NBA in offense (93.8 points per 100) and it feels that way. Orlando did pick up a season-opening victory but they simply couldn't make shots against Atlanta and lost a slug-fest to Toronto. The defense is real but the offense is… a question mark.
20. Golden State Warriors (1-2, Last week — 8th)

After three games, the Warriors are 28th in net rating at -11.9 points per 100 possessions. Golden State obviously isn't that bad (and they showed that with a strong win over New Orleans) but the roster is as rough as it looks on paper. That leads to inconsistency and the Warriors have to be docked for how dreadful the first two games were.
21. Indiana Pacers (0-3, Last week — 15th)

I know two of the games were on the road but the Pacers didn't exactly have a gauntlet of a schedule in the first week… and they're 0-3. Indiana has the excuse of Victor Oladipo's absence but, considering we don't know how long he'll be gone, the Pacers need to find a way to win games in a hurry.
22. Oklahoma City Thunder (1-3, Last week — 23rd)
OKC would be even higher in the rankings if not for a shaky home loss to the Wizards. In the team's other three contests, the Thunder lost by a combined nine points to the Rockets and Jazz (both on the road) and beat the Warriors by a million. There isn't a ton of depth here, but the current rotation is fairly intriguing.
23. New Orleans Pelicans (0-4, Last week — 18th)

Without Zion Williamson, the Pelicans are 0-4. That's rough. It's worth noting that New Orleans did face four quality opponents and the team's most lopsided defeat was by 11 points. Things will improve.
24. Washington Wizards (1-2, Last week — 28th)

The NBA's schedule makers did the Wizards no favors in the first week, with a road trip against Western Conference opponents providing a difficult terrain. Washington likely exceeded expectations by grabbing one victory (over the Thunder) and, despite a deeply flawed roster, the Wizards were competitive.
25. Memphis Grizzlies (1-2, Last week — 27th)
This isn't a massive surprise but the Grizzlies are going to be fun to watch. Memphis knocked off Brooklyn in their most recent effort and the two-man core of Ja Morant and Jaren Jackson Jr. provides optimistic fodder.
26. Cleveland Cavaliers (1-2, Last week — 29th)


Cleveland looks… okay? After putting together the worst defensive season in NBA history, the Cavs are putting up decent resistance and there are flashes of offensive competence under John Beilein. It may not seem like much, but it's a start.
27. Charlotte Hornets (1-3, Last week — 30th)

The Hornets are probably worse than this. Charlotte has lost three in a row in lopsided fashion and looked rough doing it. The Hornets did topple the Bulls in the season opener, though, and that justifies this perch.
28. New York Knicks (1-3, Last week — 26th)
I don't think the Knicks are going to be very good this season but, hey, they're on a one-game winning streak.
29. Chicago Bulls (1-3, Last week — 22nd)

Chicago was going to be much higher than this… and then they allowed a 15-0 run to the Knicks and lost. That was a brutal swing and, when combined with the Bulls' solitary win coming over the Grizzlies, there wasn't much to hold on to.
30. Sacramento Kings (0-4, Last week — 14th)

If you want to be charitable to the Kings, you would point out that three of Sacramento's four losses came against strong playoff teams in the West. That makes this ranking misleading in a lot of ways and, in short, it would be stunning if the Kings were actually this bad. Sacramento still has a -19.0 net rating and that will take you to the bottom in a hurry.