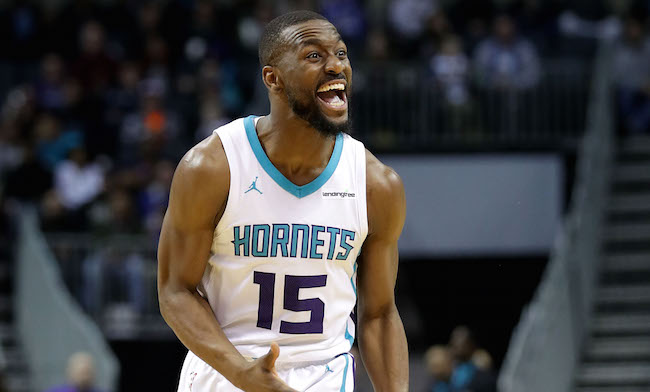 2017-2018 Record: 36-46 (10th in the Eastern Conference)
Players Added: Tony Parker (free agency), Miles Bridges (draft), Devonte Graham (draft), Bismack Biyombo (trade)
Players Lost: Dwight Howard (trade), Michael Carter-Williams (left via free agency), Treveon Graham (free agency), Julyan Stone (free agency)
Projected Team MVP: Kemba Walker
If you expected any other name, I don't know what to tell you. Walker's been the best Charlotte Hornet since the 2013-14 season, when Al Jefferson made third-team All-NBA at center. With Kyrie Irving proclaiming that he's staying in Boston, Walker figures to be the top point guard on the market when free agency hits next July, meaning that how well this team performs around him could determine whether or not he'll leave the Queen City.
Walker's numbers took a dip in 2017-18. Whether that's because the paint was clogged due to Dwight Howard or because of general struggles by the other 11 guys on the roster is unknown. New head coach James Borrego has the team taking 33 shots per game from downtown during the preseason, six more than they took in the average game last season. That should open up the paint a bit more for Walker as he hopes to show off the floater that he's been working on all summer. If all goes well and his numbers pick back up, he'll reinforce why he deserves a big payday next summer, whether that's from the Hornets or someone else.

Team X-Factor: Jeremy Lamb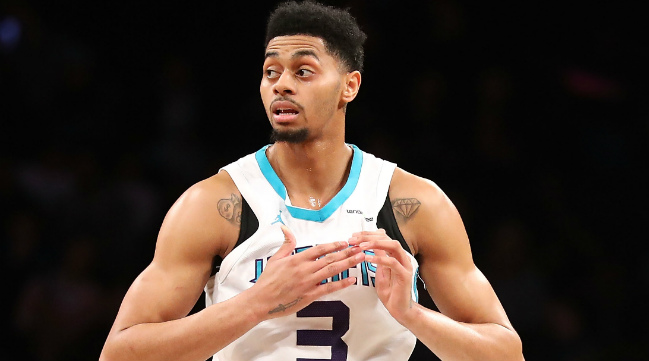 With all due respect to Nic Batum, Malik Monk, and Miles Bridges, sixth-year guard Jeremy Lamb is coming off of the best season of his career. Lamb averaged 12.3 points per game while shooting a career-high 37 percent from beyond the arc. However, it's on the defensive end that Lamb has the opportunity to make his biggest impact, as the Hornets need him to step up on that end of the floor.
Like Walker, Lamb is an unrestricted free agent at the end of the year, meaning a big year is crucial for the former UConn star. Due to luxury tax concerns, though, it's unlikely that the Hornets retain both him and Walker. Regardless, this season can be a showcase for Lamb, as teams are always looking for wing help.
Best Case Scenario
This is easy: The team performs well enough that Walker decides to stick around next summer. Walker is on record for saying that he wants to stay and create and contender in Charlotte, and the Hornets can help make that a reality by showing some sort of progress towards an Eastern Conference playoff spot.
This scenario also requires a number of other things going right, like Batum rebounding from a dismal 2017-18 season in which he posted his lowest scoring numbers since 2014-15, Lamb continuing the upward trajectory that he's been on over the past two years, and new addition Tony Parker providing competent backup point guard minutes, something that the team hasn't seen since Jeremy Lin left.
Worst Case Scenario
The Hornets struggle right away and look lottery bound before the calendar turns to 2019. If the Hornets stumble out of the gate — which is possible because four of their first eight games are against Miami twice, the Sixers, and Toronto — the calls to trade Walker could become overwhelming. With 15 back-to-backs on the calendar, it will be hard sledding to get this team into playoff contention late, which would lead to a number of questions about the future of the franchise.