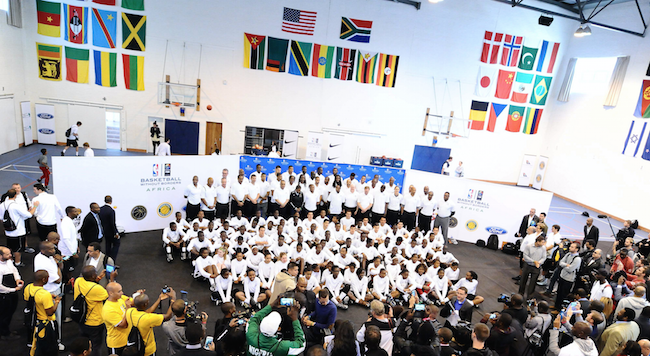 The NBA is set to play out an ambitious plan to expand its reach around the globe.
In a move sure to one day take away jobs from tall, hard-working American athletes, the NBA is furthering its international push with a series of youth academies aimed at players age 14 to 18 on multiple continents.
As reported by The Vertical, first on the list of regions to build these academies: Africa, China, India and Australia.
The NBA's vice president of international operations, Brooks Meek, is among the league executives coordinating the program. The NBA is still finalizing locations and contracts, and a formal announcement is expected in the near future.

The academy program will seek to serve players in the 14-to-18-year-old range, partnering with and upgrading existing facilities and educational institutions. Prospects will be scouted and identified throughout the regions and offered the chance to join a regional academy.
The NBA continues to grow as an international league. This spring half of the first 30 picks in the NBA Draft were not American. The league featured more than 100 international players on rosters the last two seasons, including a dozen Canadians on opening-night rosters. The move shows the NBA is looking to develop talent at a young age to expand the international player pool and create more competition from non-traditional basketball regions.
(via Yahoo! Sports)