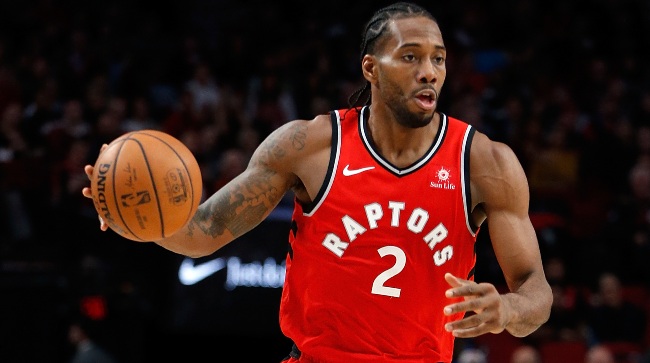 Kawhi Leonard has settled into life nicely in Toronto, as the All-Star forward hasn't shown any lingering effects from the pesky quadriceps injury that cost him all but nine games last season. The Raptors, meanwhile, look like a legitimate NBA title contender. The final stage of his recovery is that Leonard hasn't played both games of a back-to-back yet this year, because Toronto has handled that with the utmost care.
It does, however, sound like that's going to change sometime soon. Prior to the Raptors' 126-101 loss to the Philadelphia 76ers on Saturday night, a game in which Leonard did not play because of "load management," Toronto coach Nick Nurse told the media that the hope is Leonard will be able to do this once the calendar turns to 2019.
"I think we are there," Nurse said, according to Tim Bontemps of ESPN. "I think, after we get here to the new year, we'll be there.

"No promises, but I think we're there," Nurse continued.
To state the obvious, getting Leonard on the floor with no restrictions is huge for the final few months of the season, as the Raptors look like they're going to be in the hunt for the best overall record in the NBA. Every game counts when that's the case, and being able to count on Leonard without any restrictions on back-to-backs is a big boost.