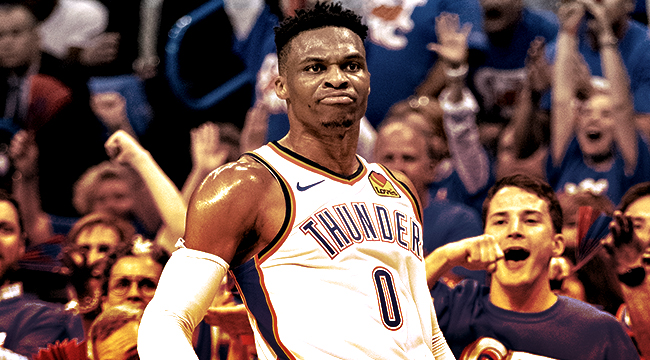 Another year without Kevin Durant, and another first round exit for the Oklahoma City Thunder. Three straight years of losing in the first round, with only four wins during those three series, and the Thunder, once the model franchise for how to build through the draft and become a contender, now find themselves in NBA purgatory.
The one positive for Oklahoma City is that the team doesn't have any big decisions to make with regards to the top end of its roster as Russell Westbrook and Paul George are each signed for a few more years. Westbrook may be untradeable on his designated veteran extension as he exits the prime of his career, but that's a concern for the future, while George remains an asset on his max contract, after finishing a season that will likely see him in finish in the top-5 of MVP voting.
Steven Adams is also under contract for the next two years. Adams contributed to positive play on both ends of the court, even as he posted one of his worst individual offensive seasons and lost time to Nerlens Noel down the stretch of playoff games. The team was 9.8 points per 100 possessions better with him on the floor, per Cleaning the Glass. The core of Adams, George, and Westbrook is, when healthy, a strong foundation for a playoff team.

Building around those three is what has proven to be a challenge for Sam Presti and the rest of the front office, and that task will be just as difficult this summer.
The Thunder have no meaningful free agents this offseason, except for Noel, and gauging what he could command on the open market is difficult — does someone take a shot on him in free agency, or would he come back for cheap? That means the Thunder return essentially the entire rotation, so there is a baseline of a team that can comfortably make the playoffs. In order to improve upon that outcome, OKC will have to make moves on the margins. The obvious answer is they need to add shooting, but the team has limited resources to make that happen.
With only the taxpayer midlevel exception available (just under $2.2 million), the Thunder will be scraping the bargain bin for floor spacing. The Trail Blazers found themselves in a similar position last offseason, with minimal resources and a need for shooting to surround their stars. They went 1-for-2 by signing Seth Curry and Nik Stauskas. The latter, unsurprisingly, is still available this summer, but Oklahoma City would ideally want to aim a little higher. Curry will probably opt out of the second year of his deal, but he has priced himself out of the Thunder's range after shooting 45 percent on threes this season.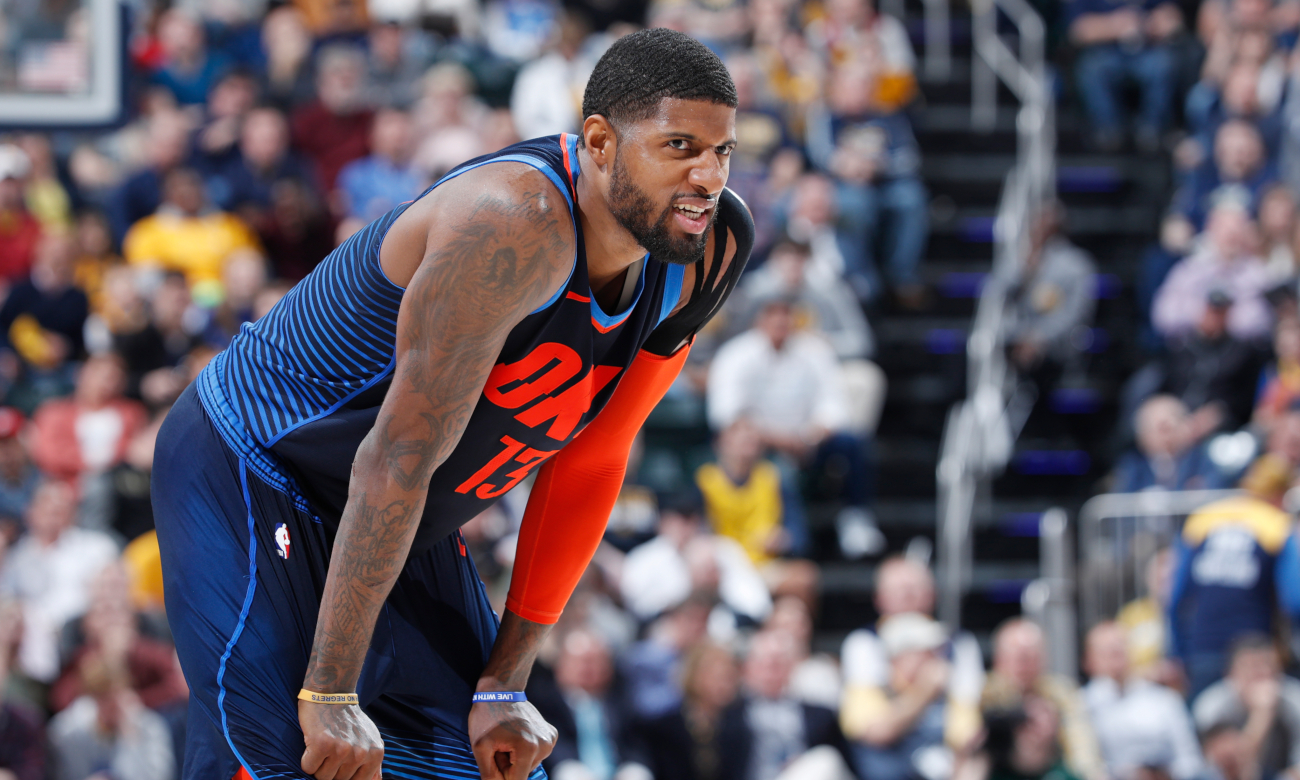 That's the archetype of player OKC should be targeting — perhaps someone like Alex Caruso, who shot 48 percent with the Lakers in 25 games this year and got his professional start with the OKC Blue. Maybe try reuniting with Thabo Sefolosha, whose market will be depressed this summer after a minimal role in Utah. There's also Quinn Cook, who could stretch his wings a little away from the Golden State ecosystem, or Danuel House, who canned 41.6 percent of his three-pointers during the regular season in Houston.
Presti has also shown a willingness to think out of the box with trades, for better and worse. The Thunder don't own their 2020 or 2022 first-round draft picks, which makes big trades difficult to consummate, but they might be able to work something around Andre Roberson's expiring contract ($10.74 million) and Terrance Ferguson or Hamidou Diallo. Long-armed, athletic wings who struggle to shoot are easy to replace in Oklahoma City, anyway.
Then again, perhaps this is all bypassing the major question of whether the Thunder have the right head coach in charge. Presti took a gamble by firing Scott Brooks ahead of Durant's free agency season, and it's hard to say if Billy Donovan has proven to be an upgrade. He had an impressive postseason in his first year in 2016, honing in a two-big lineup of Adams and Enes Kanter to oust the 67-win Spurs before pivoting to Durant and Serge Ibaka at the 4 and 5 to almost knock out the 73-win Warriors.
Looking back, it's unclear if Donovan was the beneficiary of a richly talented Thunder roster, or if he pushed the right buttons that Brooks couldn't. Either way, consecutive first round exits are tough to swallow for a team with high expectations, and arguably his biggest failing is that he has been unable to corral Westbrook's worst tendencies. Watching Westbrook attack Al-Farouq Aminu on the final offensive possession of the Game 5 instant classic instead of getting the ball to George was another microcosm of the point guard's struggles to make the right basketball plays in crunch time.
Donovan has coached some of the Thunder's players to substantial improvement, specifically Jerami Grant and Adams. He guided George to arguably the best season of his career. But if Donovan can't get Westbrook to adjust his game as the franchise star ages, everything else is window dressing.
Heading into this season, Oklahoma City appeared to be the envy of other teams in the Western Conference (non-Golden State division), but their talent underwhelmed, and the Thunder are potentially stuck in a rut that will be difficult to escape. Ironically, OKC's best inspiration for a turnaround is Portland, who entered this year with a similar cloud over its future prospects. As long as the Thunder are saddled with their current roster, they need their stars to rise to another level to pull them out of mediocrity. Whether either Westbrook or George is up to that challenge will be one of the more interesting subplots of 2019-20.