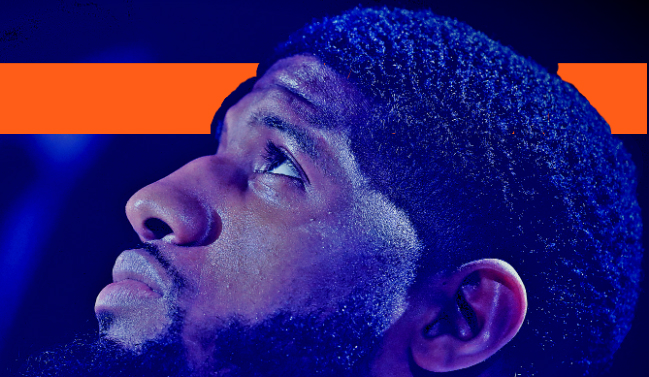 Just like in life, taking a gamble in basketball is always rather risky. On the court if a defender gambles and misses on a steal, this usually gives their opponent the golden opportunity to easily score. Off the court, front offices often take a gamble with personal decisions hoping that a free agent signing or trade can change the fortunes of their franchise. And much like a gamble on the court, roster gambles can blow up in a team's face.
But when a gamble pays off, oh how sweet it is. That sweet feeling is what the Oklahoma City Thunder, who took a gamble by trading for All-Star forward Paul George, are hoping happens this season.
As a player, George is by no means a gamble. He is a four-time All-Star, All-NBA player and one of the best two-way players in the league. George is a legitimate superstar and was the primary reason the Indiana Pacers experienced some success in the last few years.
But as a member of the Thunder that fills a key roster spot, George is a gamble. He has one year on his contract and has made it quite clear that he plans on signing with his hometown Los Angeles Lakers next summer. That's the main reason the Pacers traded away George: they needed to get something in return now instead of watching him head to sunny Los Angeles and leaving them in the dust.
The Thunder though, are willing to take this risk with George. Mainly because he is Paul freaking George, one of the best players in the league. And Oklahoma City believes that by pairing George with a MVP in Russell Westbrook, his mind could change and he might want to re-sign with the Thunder. This line of thinking also applies to Westbrook as he is also a free-agent next summer, and the addition of George shows him how serious the Thunder are about continually getting better.


With George's love affair with Los Angeles being so strong, it seems rather foolish for the Thunder to believe that he would stay in Oklahoma City for longer than one season. But George grew discontent in Indiana due to the Pacers' lack of postseason success. He craved a return to the Conference Finals and wants to play for a championship contender. In Oklahoma City however, those are two realities that could actually happen.
Westbrook's ascension to MVP last season showed that he could essentially single-handedly lead the Thunder to the postseason. All of Oklahoma City's role players acquiesced to Westbrook and just complemented him perfectly. But even Allen Iverson needed another All-Star in Dikembe Mutombo to get far in the postseason, which is why the addition of George is huge for the Thunder.
Naysayers will compare George to Kevin Durant, Westbrook's former running mate in Oklahoma City. But while the comparison is valid from a role prospective, Westbrook is a different player now and after losing in the first-round to the Houston Rockets, he knows he can't do it all by himself and needs help if the Thunder want to go back to being a championship contender. Plus George is an excellent catch-and-shoot player, which caters perfectly to Westbrook's drive-and-kick game.
Thunder GM Sam Presti is no fool as well. He is an expert at building Oklahoma City's roster and after trading for George, he added stronger complimentary players.
Patrick Patterson was brought in to fill the hole created by the departure of Taj Gibson. And while Patterson has his limits, he shot 37.2 percent from three last season, which should definitely aid the Thunder as they previously didn't have enough shooters.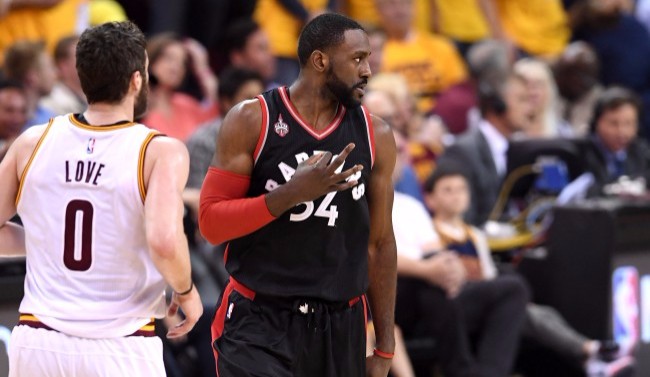 Another upgrade was made to Oklahoma City's bench with the signing of Raymond Felton, who will back up Westbrook. Felton has his fair share of critics, but he is a solid backup point guard and played well in his previous two stops in Los Angeles and Dallas. Plus he is a clear upgrade over Semaj Christon and the other backup point guards the Thunder resorted to using last season. Remember, the Thunder struggled whenever Westbrook went to the bench last season, Felton should at the very least help Oklahoma City alleviate this problem with his steady play.
Couple Patterson and Felton with the expected growth and development from Steven Adams, Alex Abrines, and Jermai Grant, the Thunder's role players should be much better next season. And that's not including Doug McDermott and Enes Kanter, who have both been productive players at times.
Whether or not the Thunder are actually able to be better than they were last season is somewhat questionable, especially since several teams in the West have also improved. But now with George and an improved bench, the Thunder have the potential to be a top-4 team in the West.
If that does happen – and the Thunder have a fairly lengthy postseason – that could be enough for George and Westbrook to re-sign in Oklahoma City. There's no such thing as a sure bet, but this is certainly a gamble the Thunder are clearly willing to take.