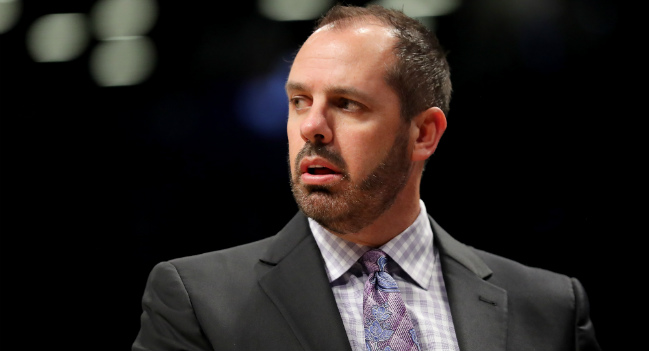 Remember when it was announced that the Orlando Magic would hire Frank Vogel to take over as their head coach? It seemed like the franchise had hit a home run, as Vogel has a reputation for being among the better coaches in the NBA. This, in turn, led to some thinking the team's young core would be in the hands of someone who can help speed up their development.
That, uh, hasn't happened. The Magic are 43-86 since Vogel took over, and are tied for the worst record in the NBA this year. They're 25th in offensive efficiency and 27th in defensive efficiency this season. There are still some young players the team can build around going forward — namely Aaron Gordon and rookie Jonathan Isaac — but for the most part, the Magic look like they're going to be stuck in hoops purgatory for a little while longer.
Orlando lost to Sacramento (the other team that has the claim to the worst record in the league) on Tuesday night, 105-99. It gave the team a 2-8 record in the month of January. During his postgame press conference, Vogel looked and sounded beyond defeated.

"We need to see a lot more from guys," Vogel lamented. "Leadership, consistency in their play, toughness, we have to guard our own man. We have to guard our own man. We've got to bring more to the defensive end. Very disappointed in the defensive performance."
Claiming the team is struggling and needs things like leadership and toughness is kind of general coach speak, so that's not a surprise. But for a coach to straight up have to say that his group of professional basketball players need to start guarding their own man, my goodness, that's amazing for all the wrong reasons.
Who knows if Vogel will turn things around in Orlando, or if he'll even get the chance to see things through. But this clip shows that the team has a long way to go, and Vogel thinks it would be good if they started doing some really basic things.