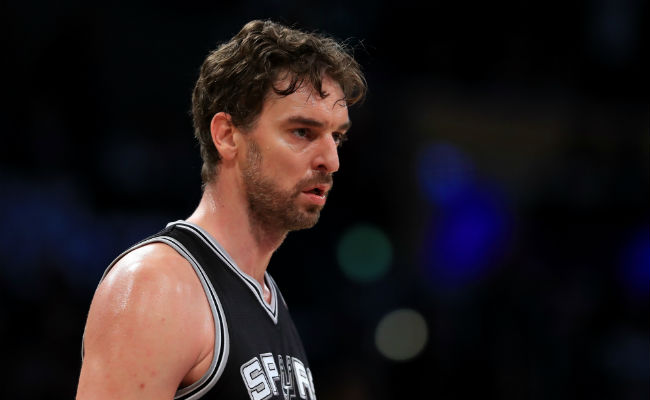 Pau Gasol is coming back to San Antonio, and he plans to stay for a while. ESPN's Adrian Wojnarowski reported on Friday afternoon that Gasol had signed a multi-year deal with the Spurs that will bring the Spanish forward back to the fold for the next few seasons.
Gasol initially declined his player option in June in order to give San Antonio a bit more room to negotiate with free agents and potentially lure Chris Paul to the Spurs. Few thought Gasol would play anywhere but San Antonio, but with Paul in place in Houston now, the Spurs have officially started to get the gang back together that got them to the Western Conference Finals last season.
A three-year deal for a 37-year-old may seem a bit lengthy, but Greg Popovich's team tends to have veteran players make a significant impact for the Spurs. It's clear that they will be absolutely classified as a "veteran" team next fall, too. Manu Ginobili and the Spurs appear to be close to a deal to bring him back for a 16th season, and now Gasol is coming back as well.
How they'll stack up against the Warriors or the newly improved Houston Rockets in the West is tough to say right now, but it's clear the Spurs are comfortable staying the course this offseason. Even if the rest of the NBA is quickly becoming a wild arms race.