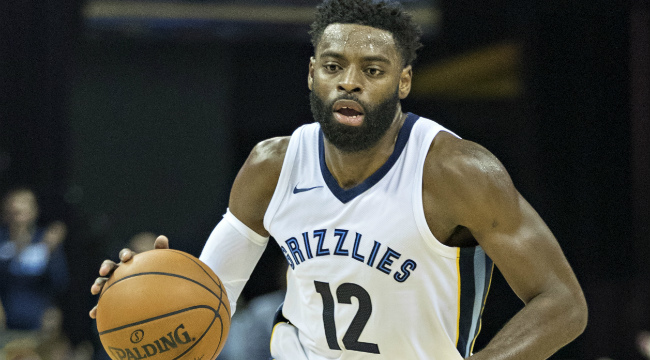 The Memphis Grizzlies have been pretty steadfast in their desire to keep Marc Gasol and Mike Conley, the two centerpieces for their organization. Outside of them, though, the team is willing to move players. The most notable name on the list is veteran swingman Tyreke Evans, who is averaging 19.5 points, five assists, and five rebounds a game this season.
One of the teams that has interest in Evans is his hometown team, the Philadelphia 76ers. Evans would certainly give Philly a scoring punch on the perimeter, but according to Marc Stein of the New York Times, there are reasons for skepticism over a possible deal happening. Namely, Stein reports the Sixers do not want to meet Memphis' asking price of a first-round pick.

In terms of a cheap contract, it makes sense for Philly to be interested in a player like Evans: His deal is up at the end of the season and he only makes $3.29 million this year. He's a relatively low-risk player for the Sixers to acquire, because if he doesn't work out, he can just leave once the season ends
The issue is that giving up a first rounder for Evans seems like a move that a team that feels they're one piece away from contending would do and not a team like Philadelphia, which is at least a year away and can put a first-round pick to better use than a rental.